August 2016
I gave a talk on Ghost Signs at the Altadena Library in August 2016, and, due to popular demand, repeated it in January 2017.  Thanks to Dick Hodgman for these photos!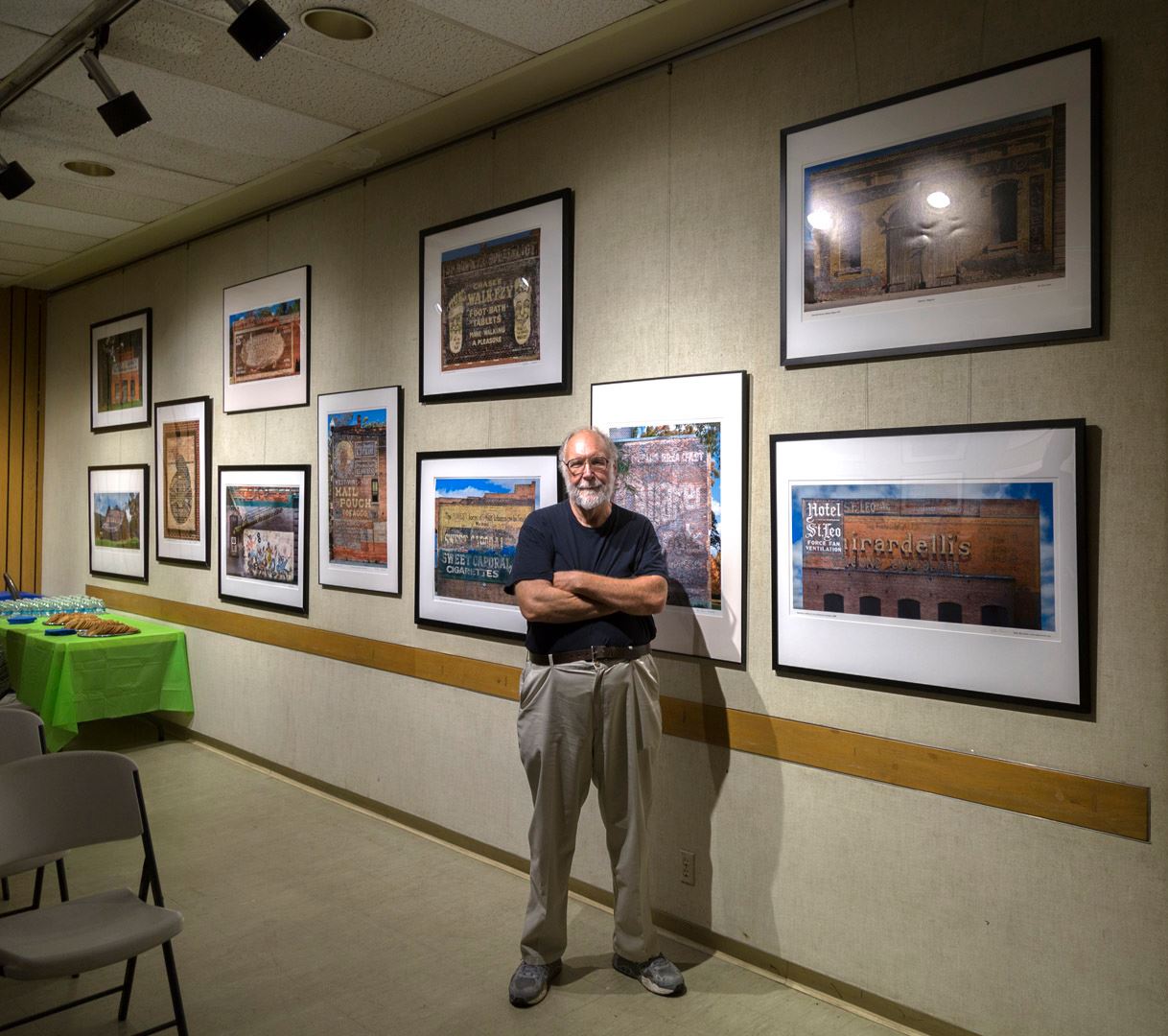 The talk was one-half about ghost signs, one-quarter about photographic methodology, and one-quarter stand-up comedy.  The gallery display included many ghost signs from Pasadena and Altadena.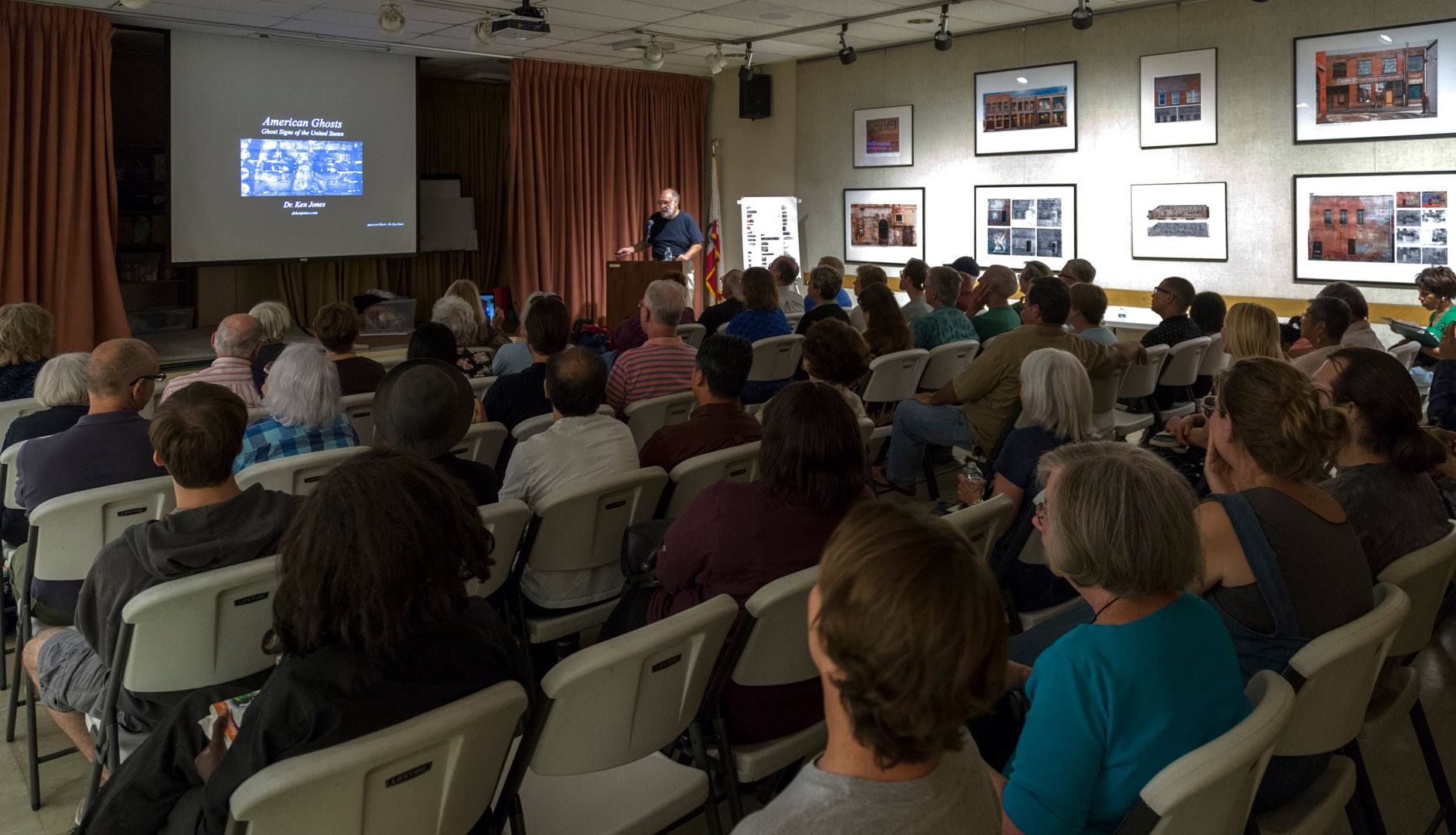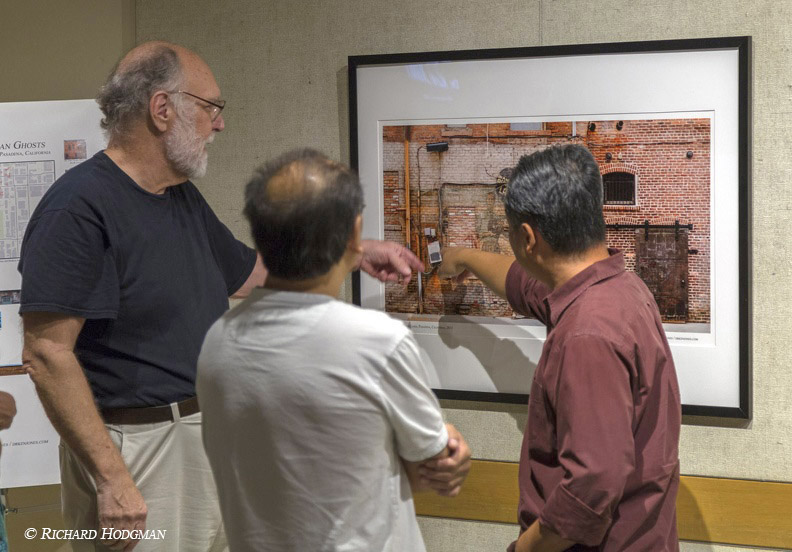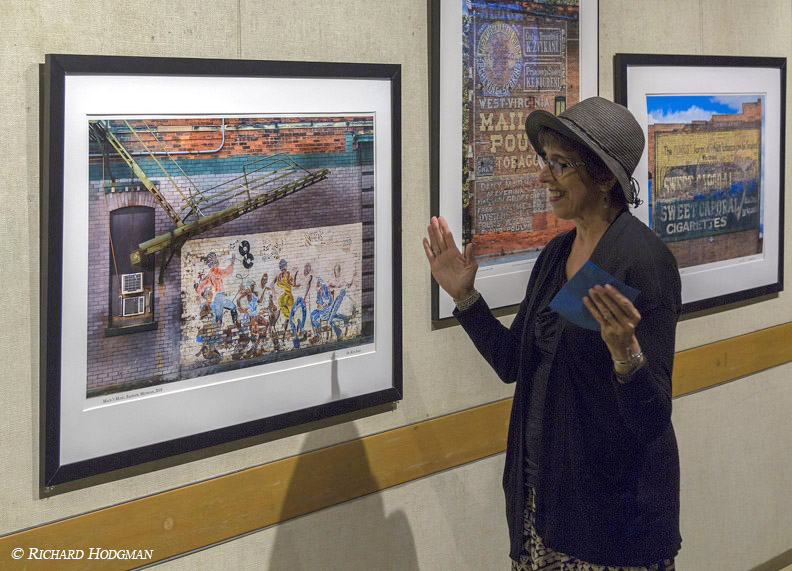 Prior to the talk, I was interviewed by the Pasadena Weekly for an article about my ghost sign project.