February 25, 2017
I got together with Craig Winslow for his Light Capsules show at the Palace Theatre in Downtown Los Angeles.  The theater is at 633 S. Spring St.   This parking lot will soon be filled with new construction, so go see the original sign now. You can see more about his Light Capsules Project, sponsored by Adobe, on his website.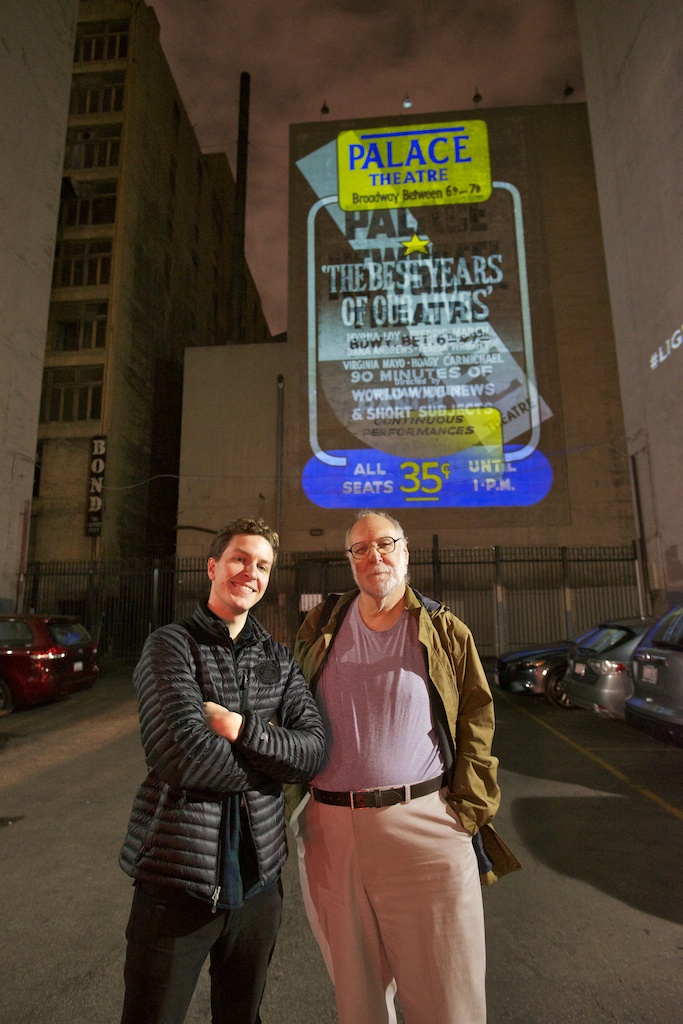 Craig Winslow / Ken Jones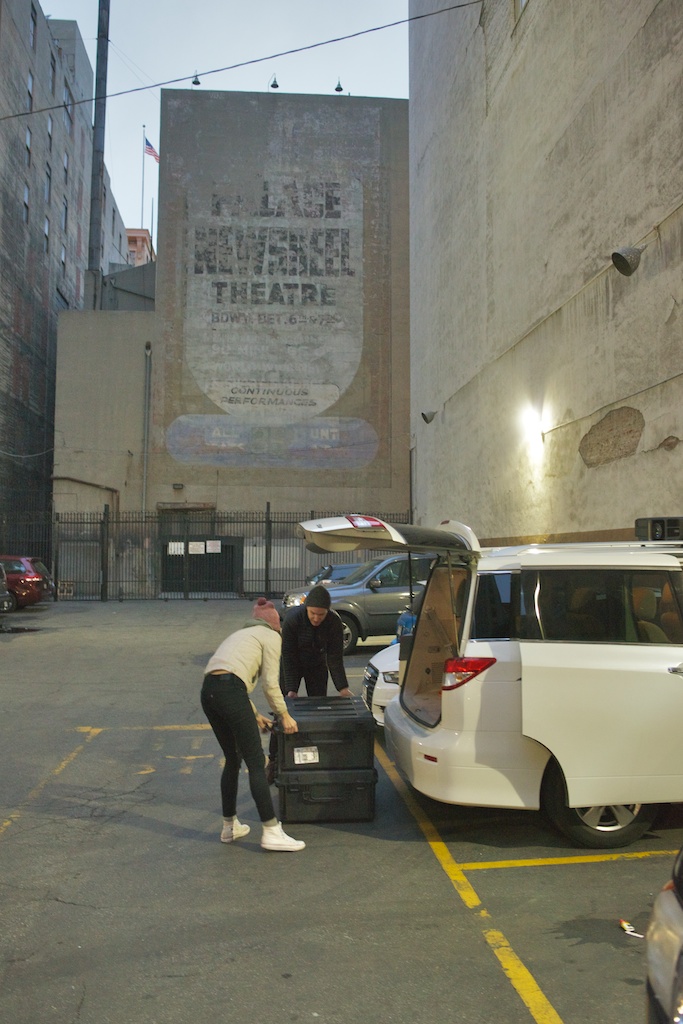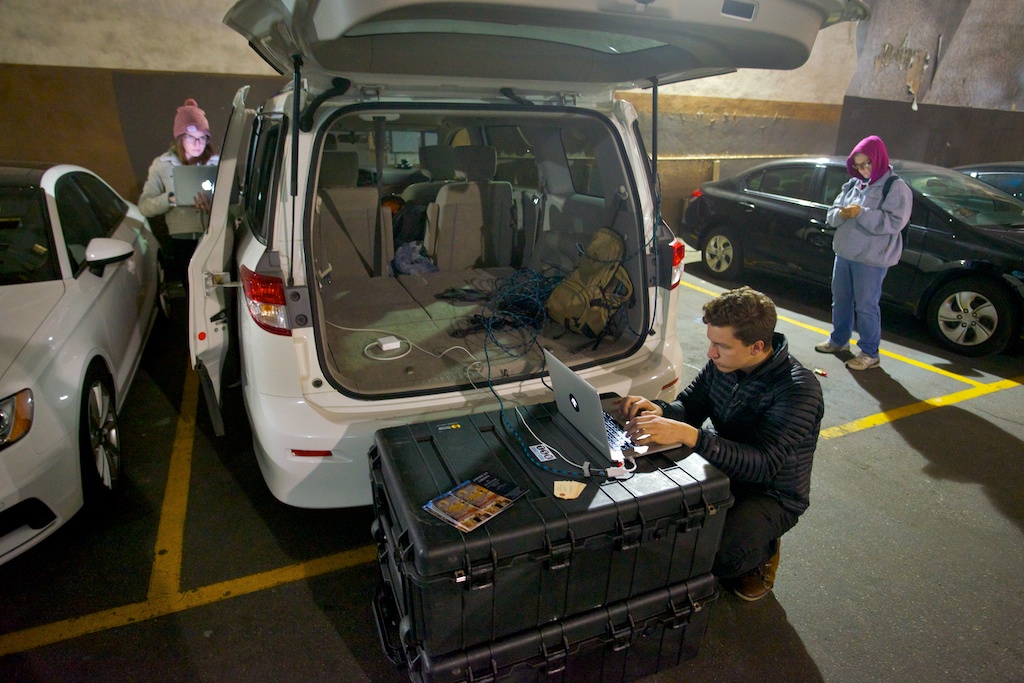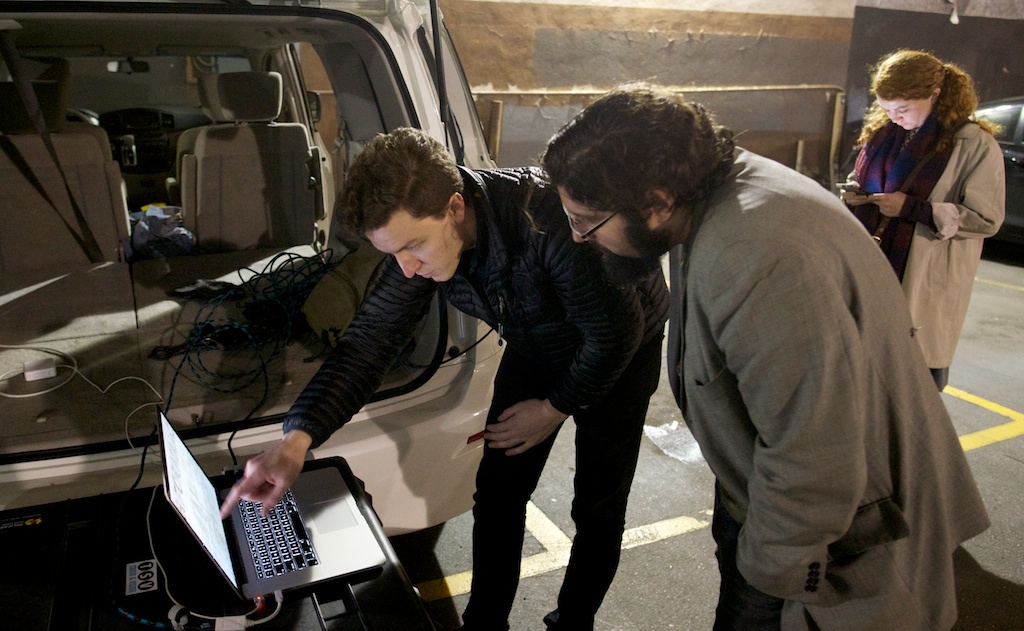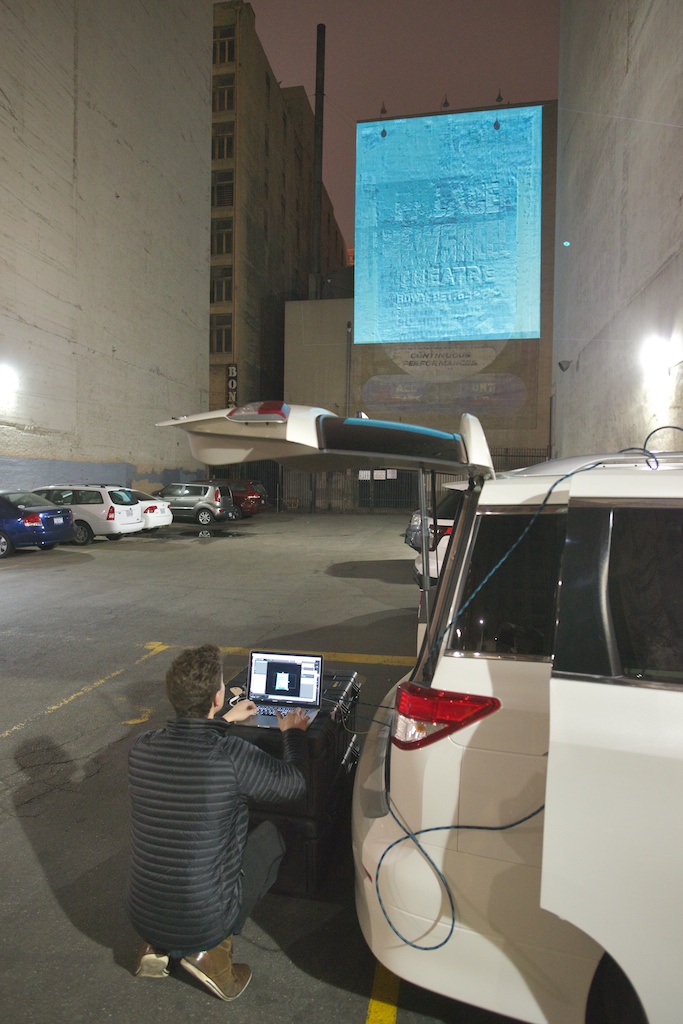 Aligning the projected image with the real ghost sign.