I just set up my new Canon Printer that I got at a bargain price. It is the ImagePROGRAF iPF8400 model which is the workhorse in many professional print shops. It will print up to 44″ wide media.  The printer was sitting down at the Canon Distribution center in Costa Mesa. It was open box, the previous model, sort of an orphan printer, and not something Canon could ever sell. It still had the orange packing tape on it. I got it for the price of a set of inks (which it came with) so I basically got the printer for free. Best of all, Canon donated the money to Charity.  It is new with a full warranty.  I can't wait to start making prints!
My Epson 7880 still works great, but the deal on the Canon was too good to pass up.
Getting it home was an adventure.  It is just over 6′ long and weights over 200 pounds.  I was able to slide it out of the van, but needed four workers to lift it off the platform and onto its base.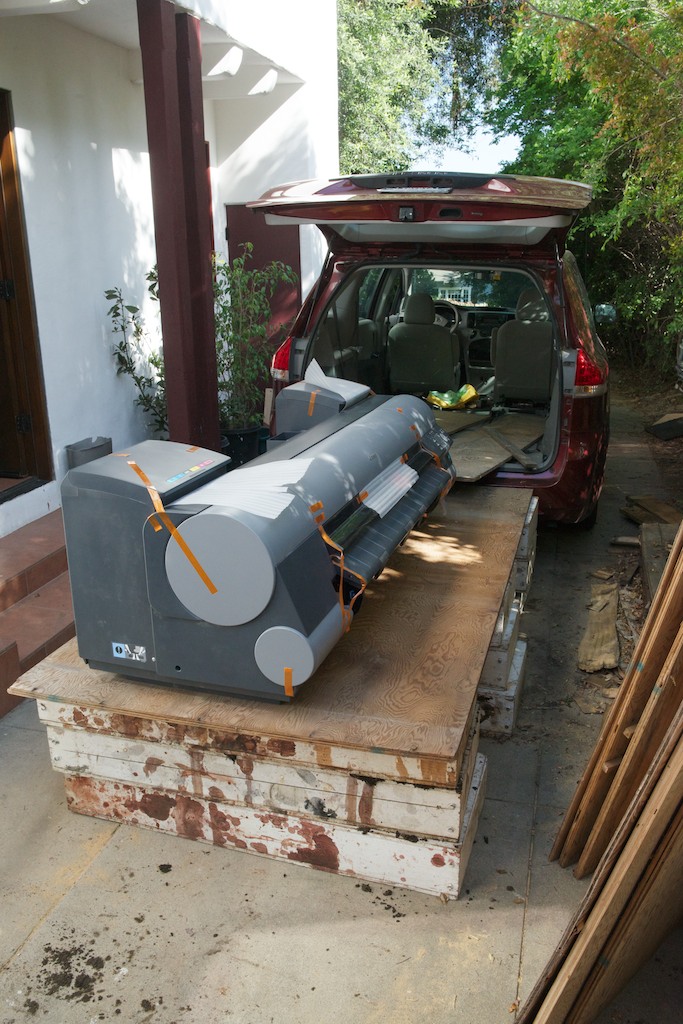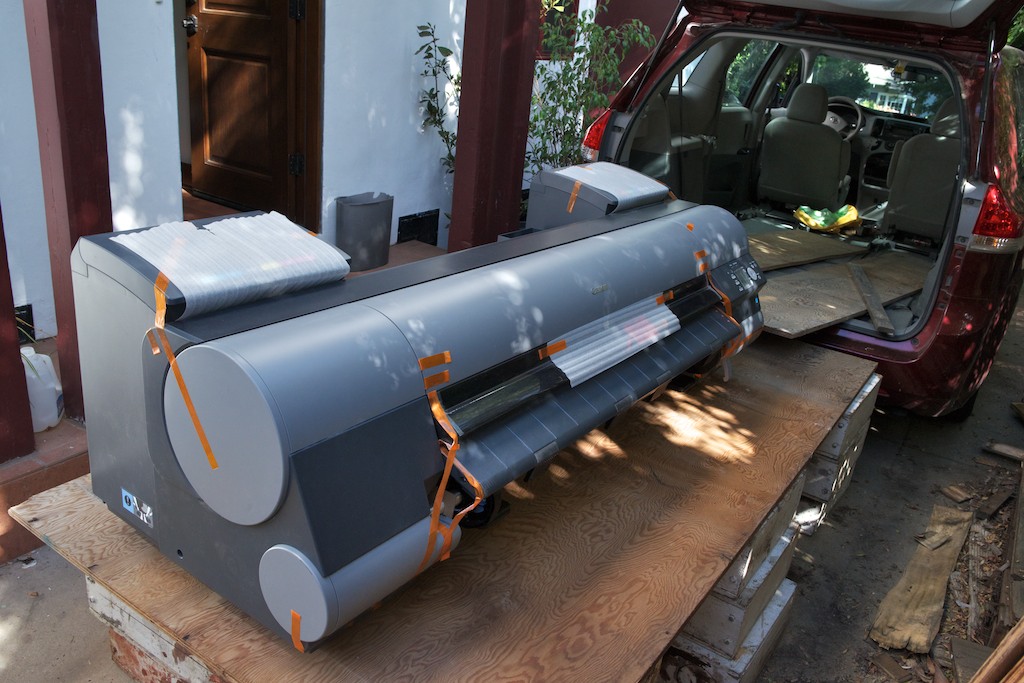 The printer came with a roll around stand which is convenient.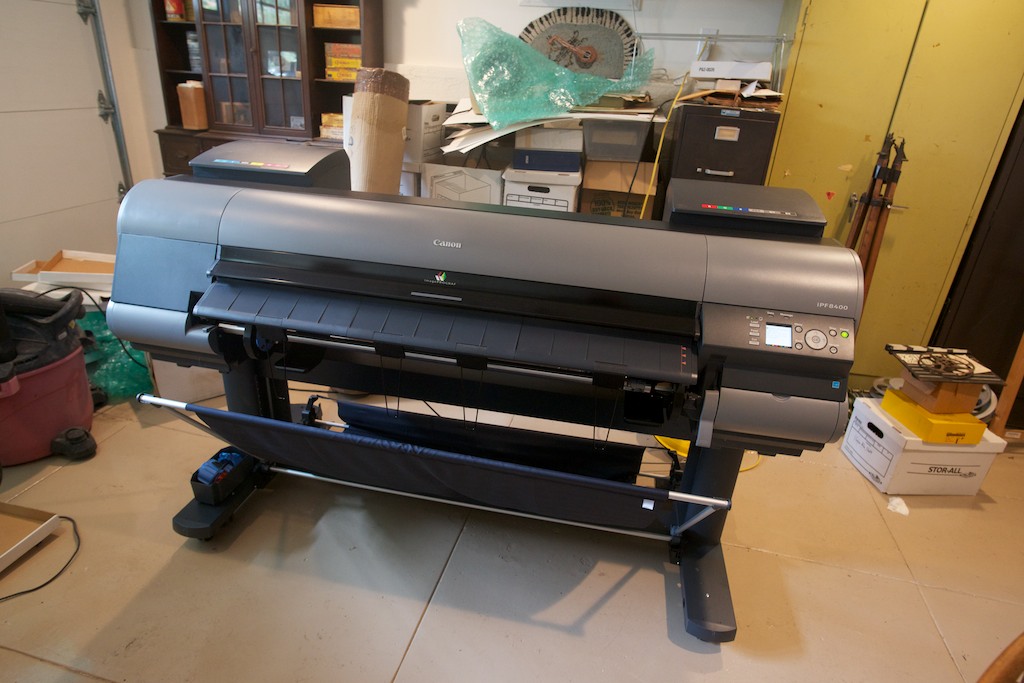 It came with a full set of twelve 330ml ink cartridges.  It can also take 750ml cartridges.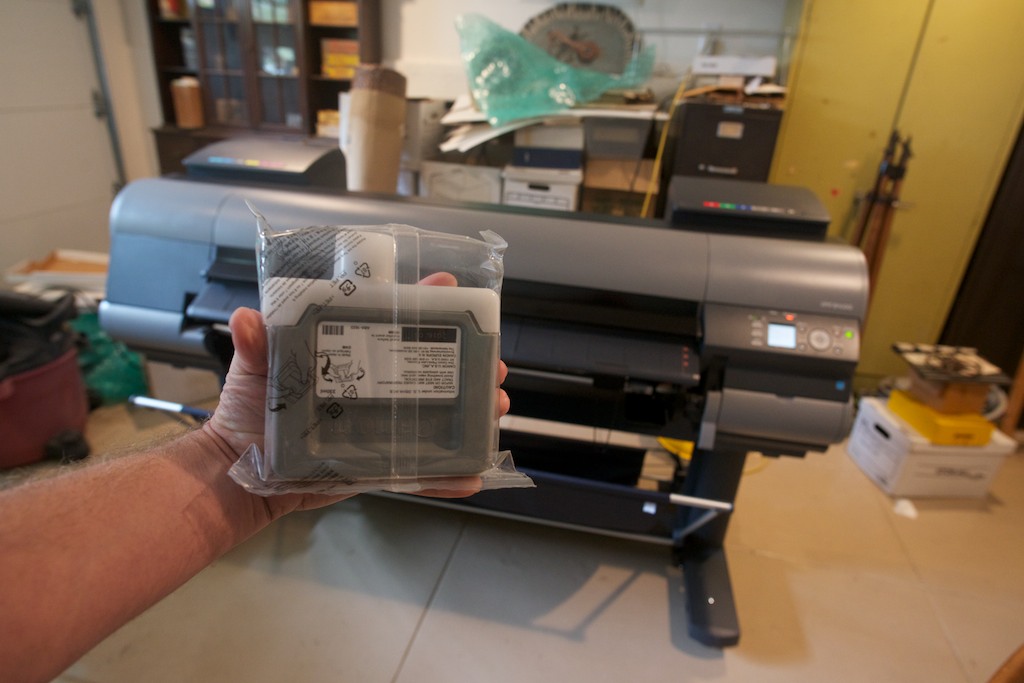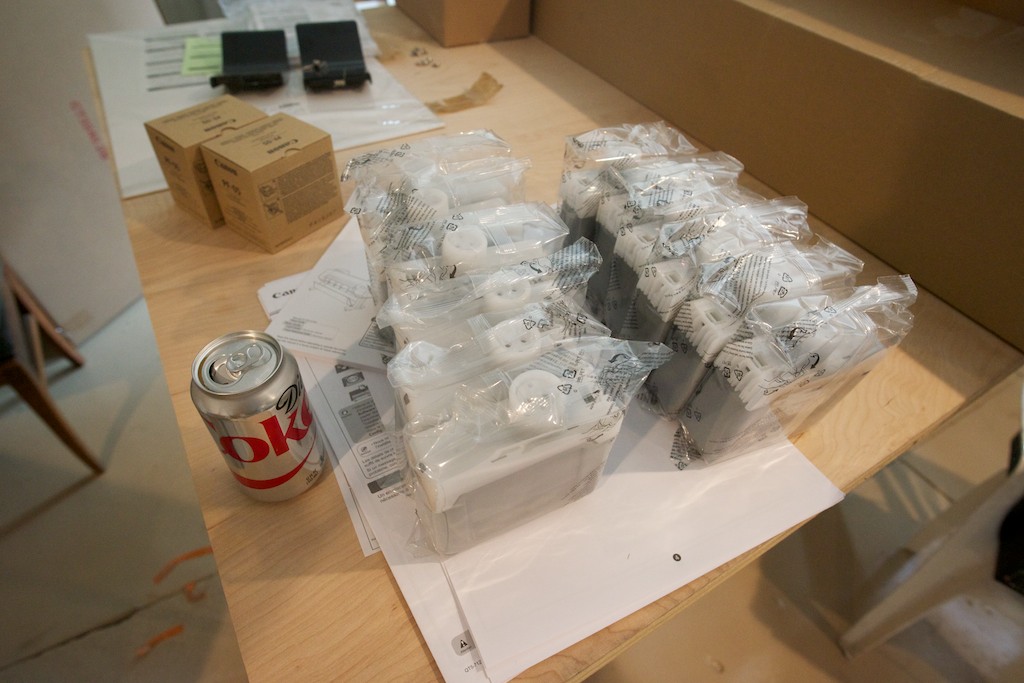 Twelve different inks, including Red, Green, and Blue for vivid colors.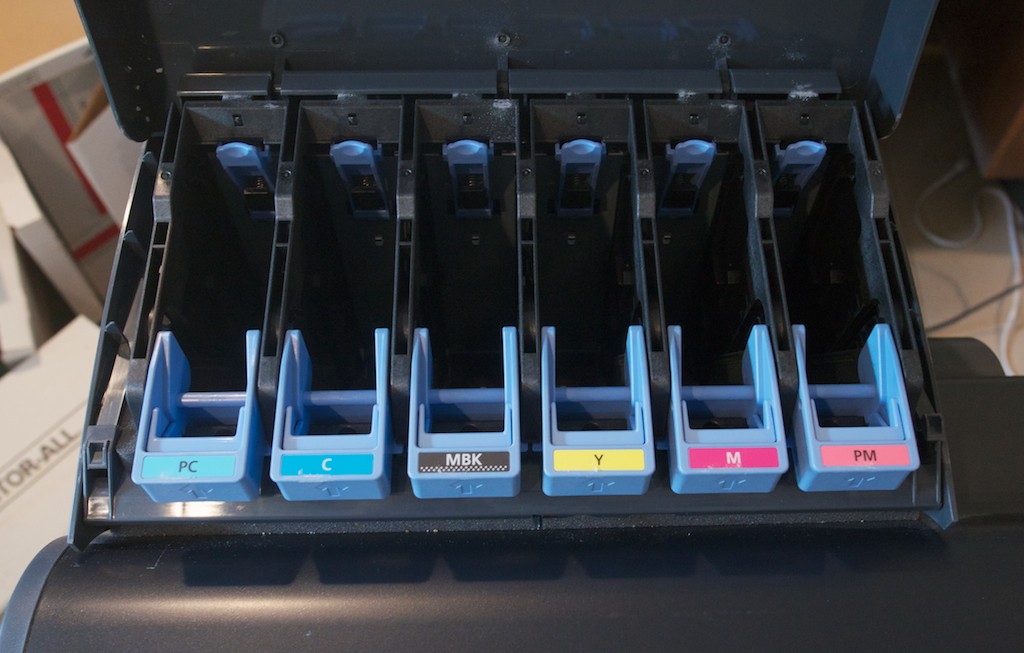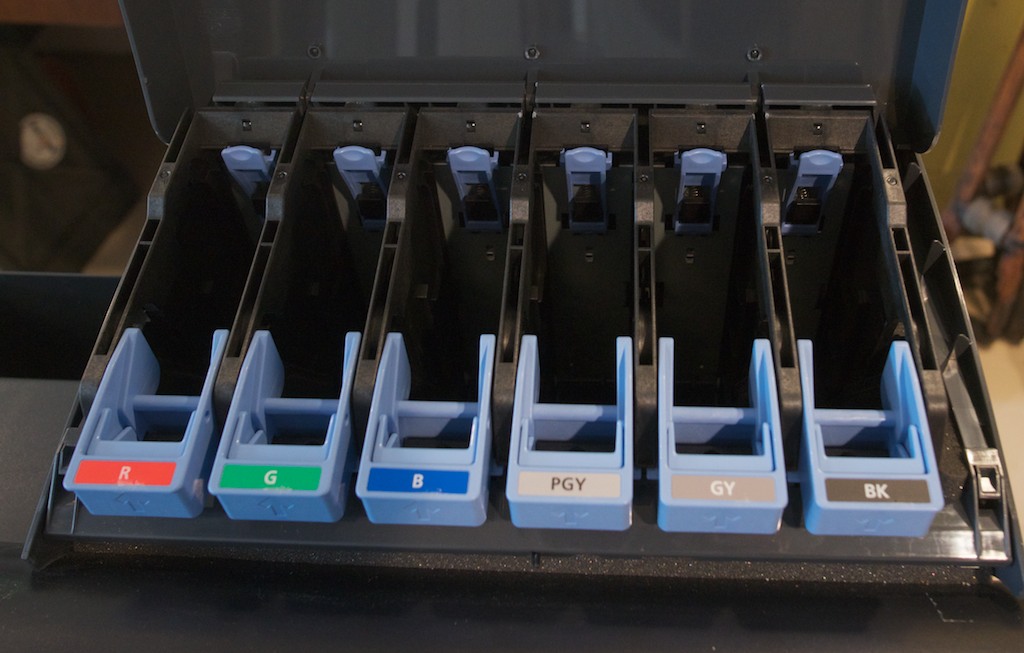 It is in the studio where I do framing.  The room used to feel large, but it has shrunk with the printer added in.