I am currently scanning my slide collection – about 30000 slides, mostly family stuff. However, I have some photographs of ghost signs that I took way before I started this project.  Here are some from Cripple Creek, Colorado, in 1984.  Some signs are still there, some are gone.
Many of the buildings have now been converted to Casinos, or have been replaced by new construction.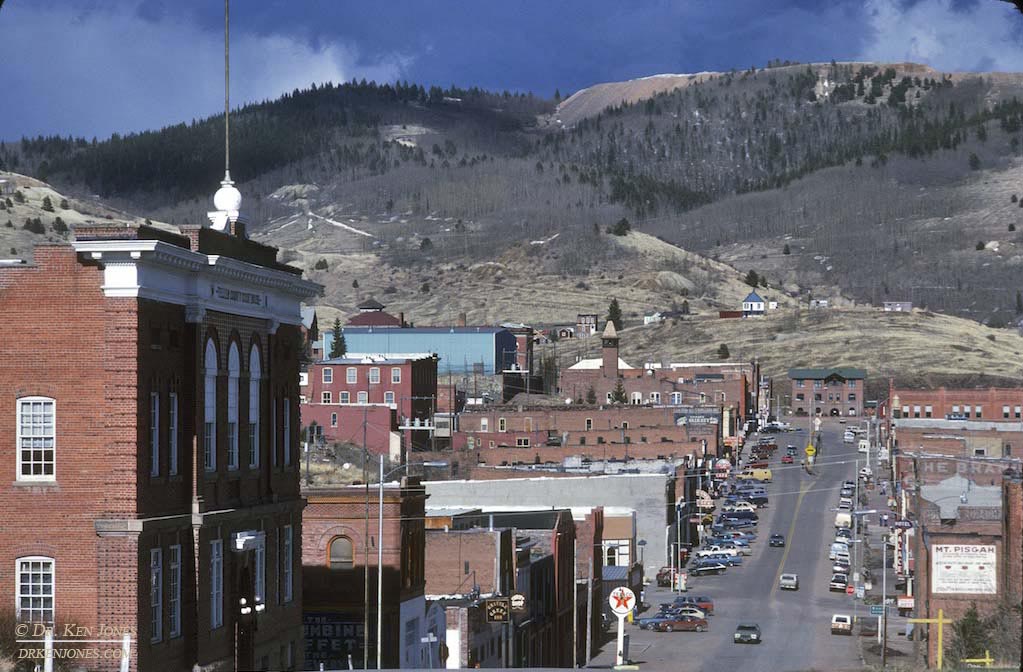 In an extracted area of the above slide, the wonderful Walk-Ezy sign is visible, along with the Assay Office and the Safe Deposit building.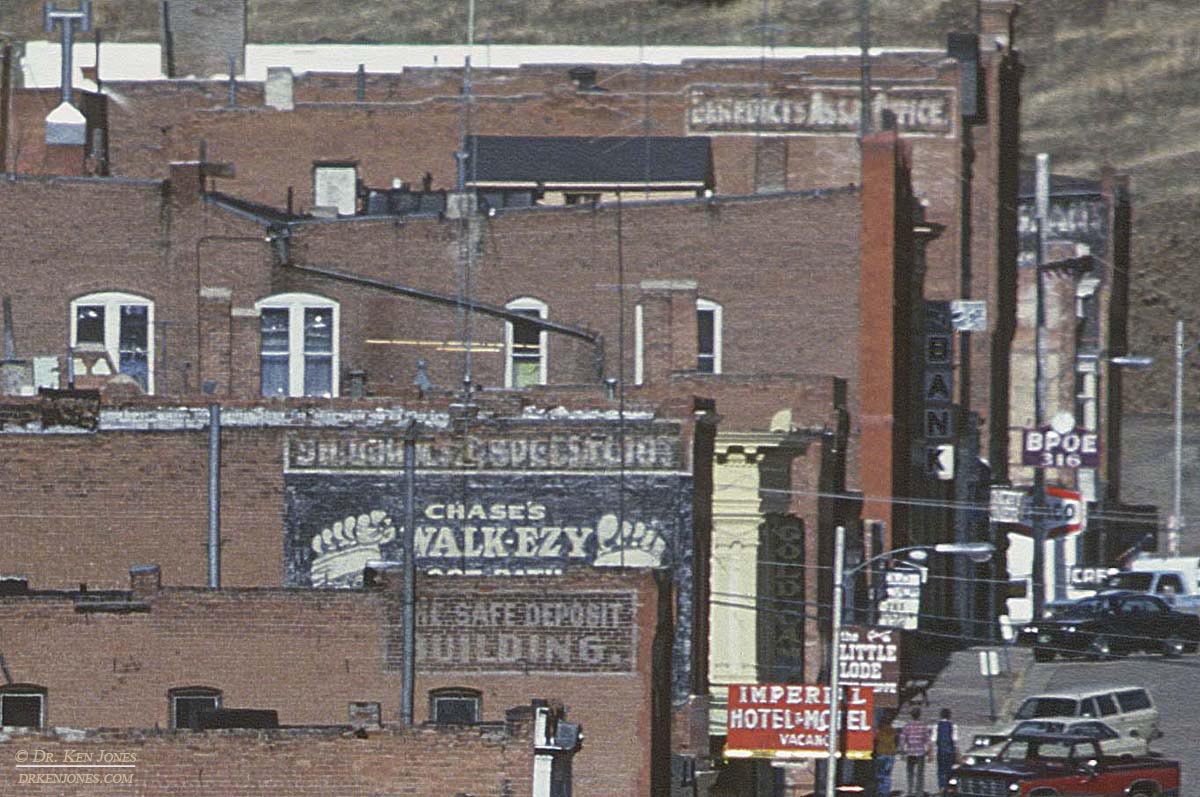 Across the street, the Mt. Pisgah sign is still there, but the top sign, the Bran…., is now gone.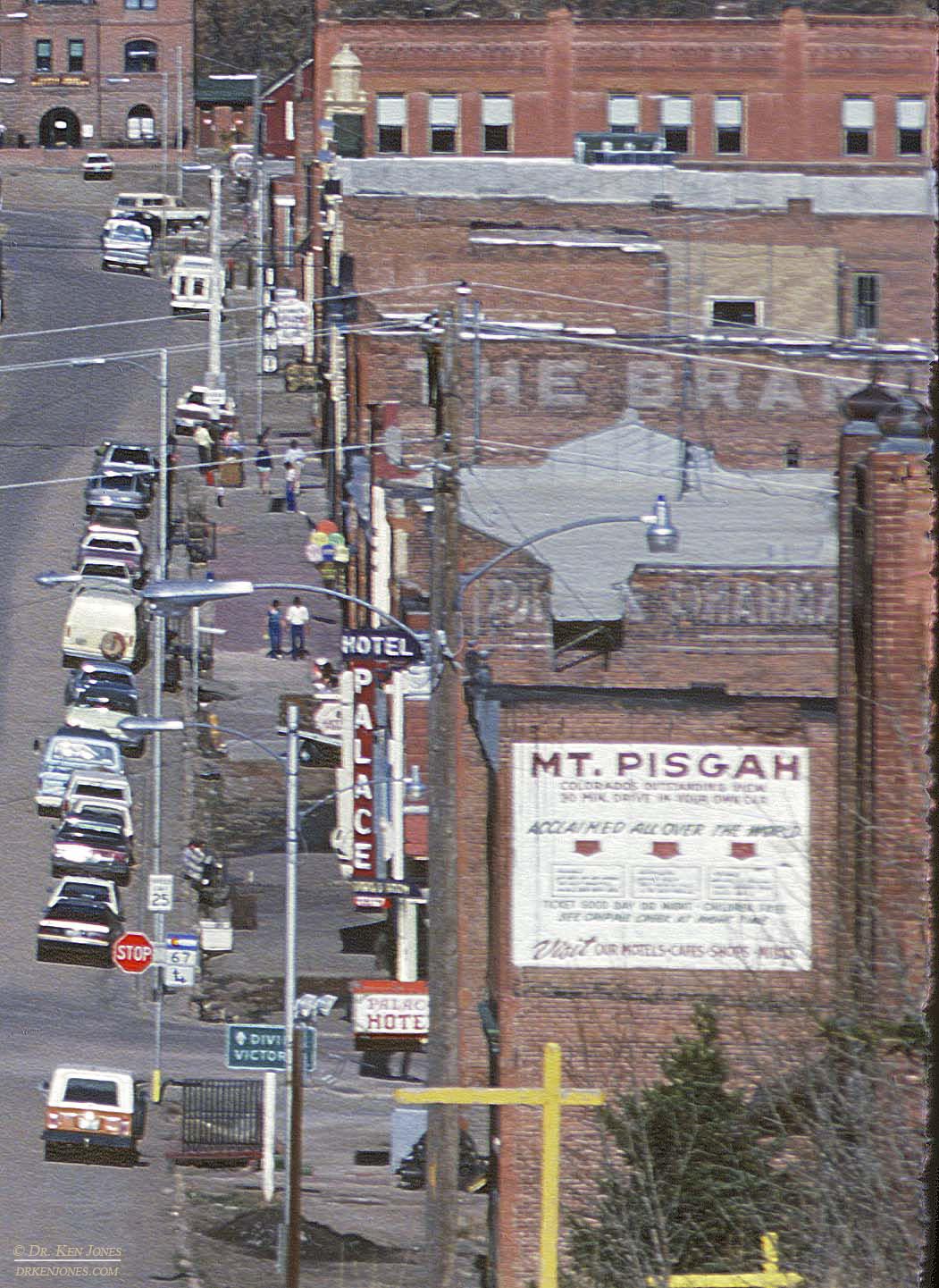 This Wrigley's Gum sign is  long gone, unless I didn't look around the correct corner.  I couldn't find it in 2009, and it doesn't appear in Google Street view.  I wish I had photographed the entire sign!
This group of buildings in the photo below are also gone, and a gap between building is there today.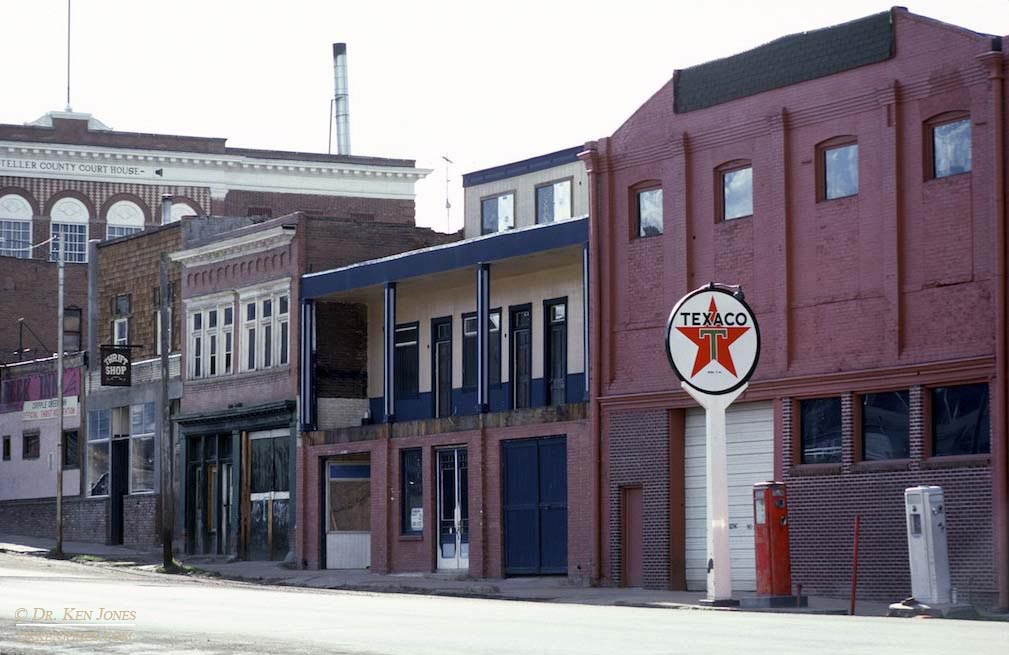 The building at the end of the block in the above photograph is still there, but the sign for the Columbine Buffet is now gone.