I'm so busy driving, photographing, and downloading photos that I don't have much time to devote to posting.  Here are several from Oklahoma, Missouri, and Illinois.
I had been to Muskogee OK before, but, as usual, there were plenty of more signs to photograph.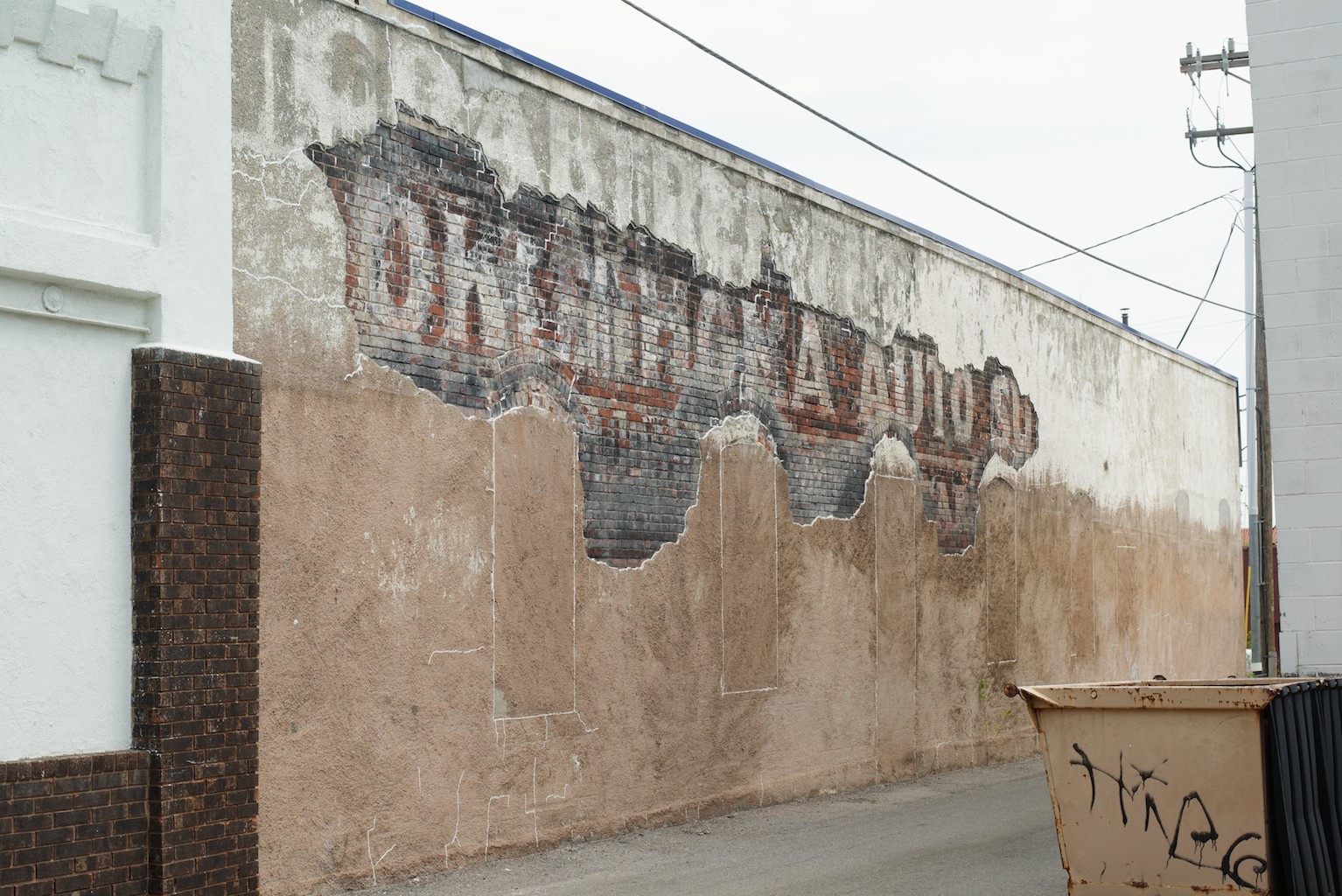 There is a very nice sign on the wall, I think for tobacco, in this alley in Joplin, MO. I had photographed it last October, but there were bad shadows.  I was hoping for overcast, but it cleared up before i got there.  Since this is a south facing wall, and since it is past spring equinox, by waiting for the sun to "move" slightly north of the E-W orientation of the wall, I was able to photograph it in complete shade.  I wasn't the only photographer out there.
There is a sign for Mail Pouch Tobacco in St. Elmo, Illinois, that appears to have been partially repainted.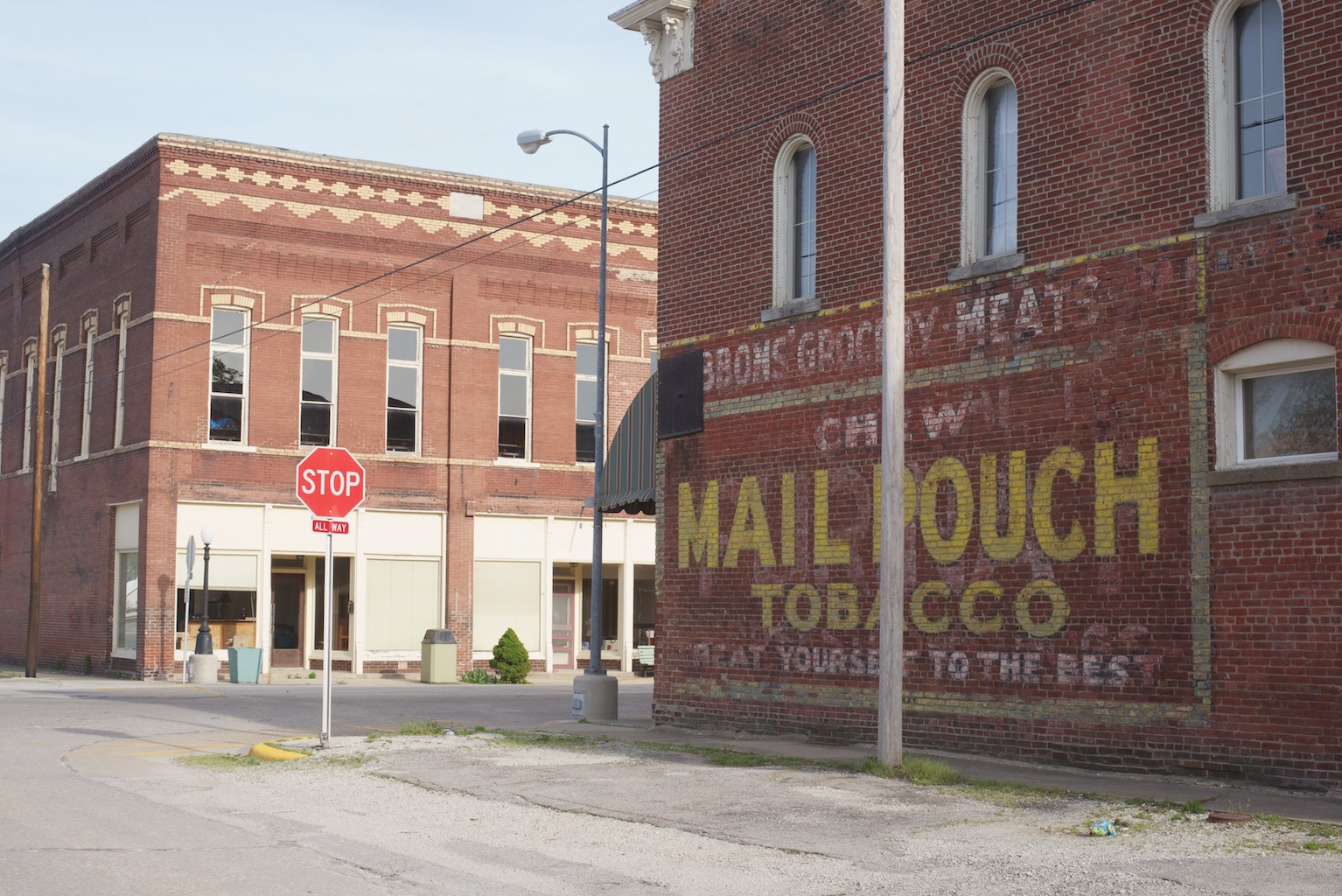 One of the main ghost signs I wanted to photograph on this trip is this recently exposed sign for America's Cup Coffee in Mattoon, IL.  I had been to Mattoon before, but it was still covered. I found it on Google Street View.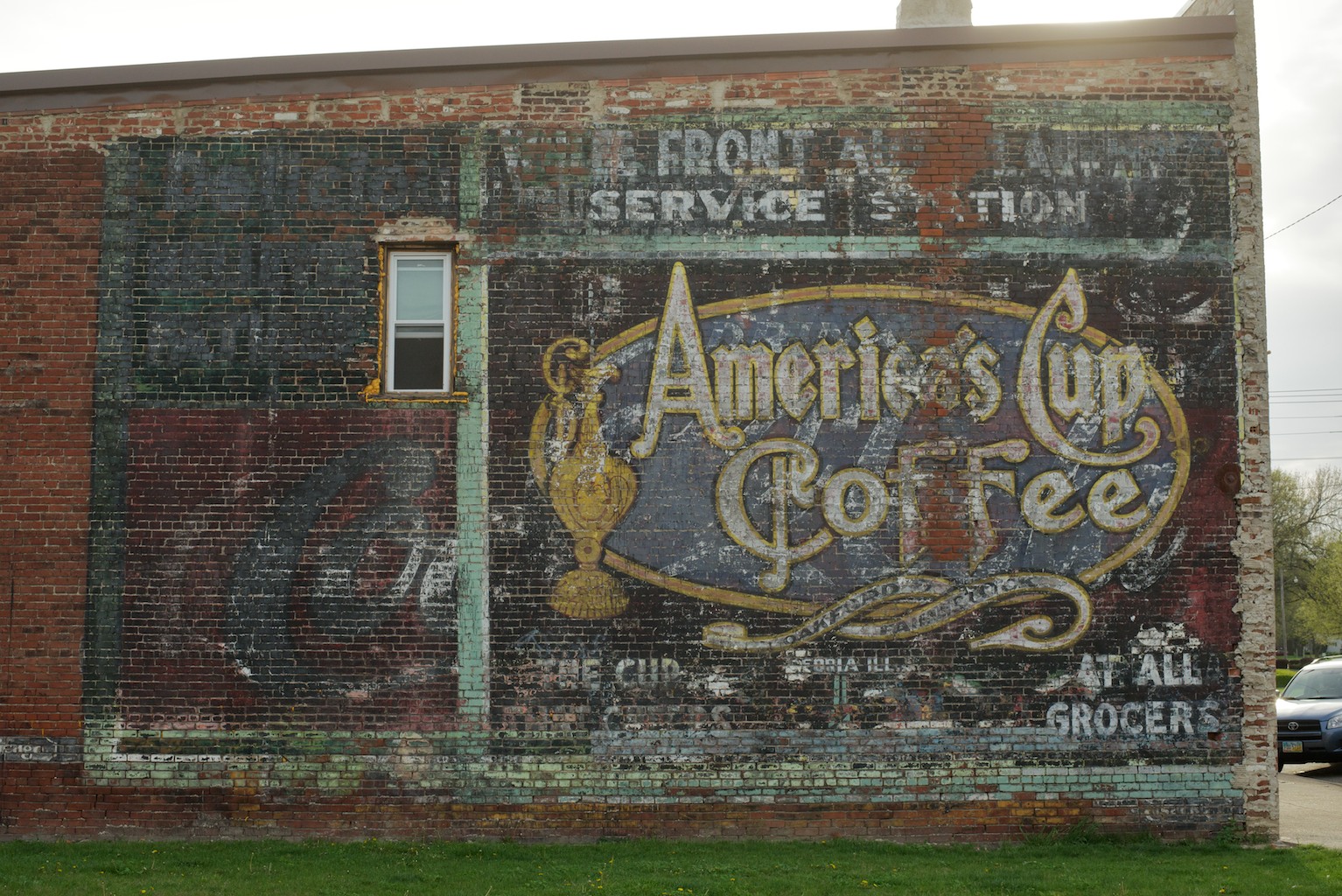 I shot close to one hundred individual images using my telephoto to stitch together and "preserve" this sign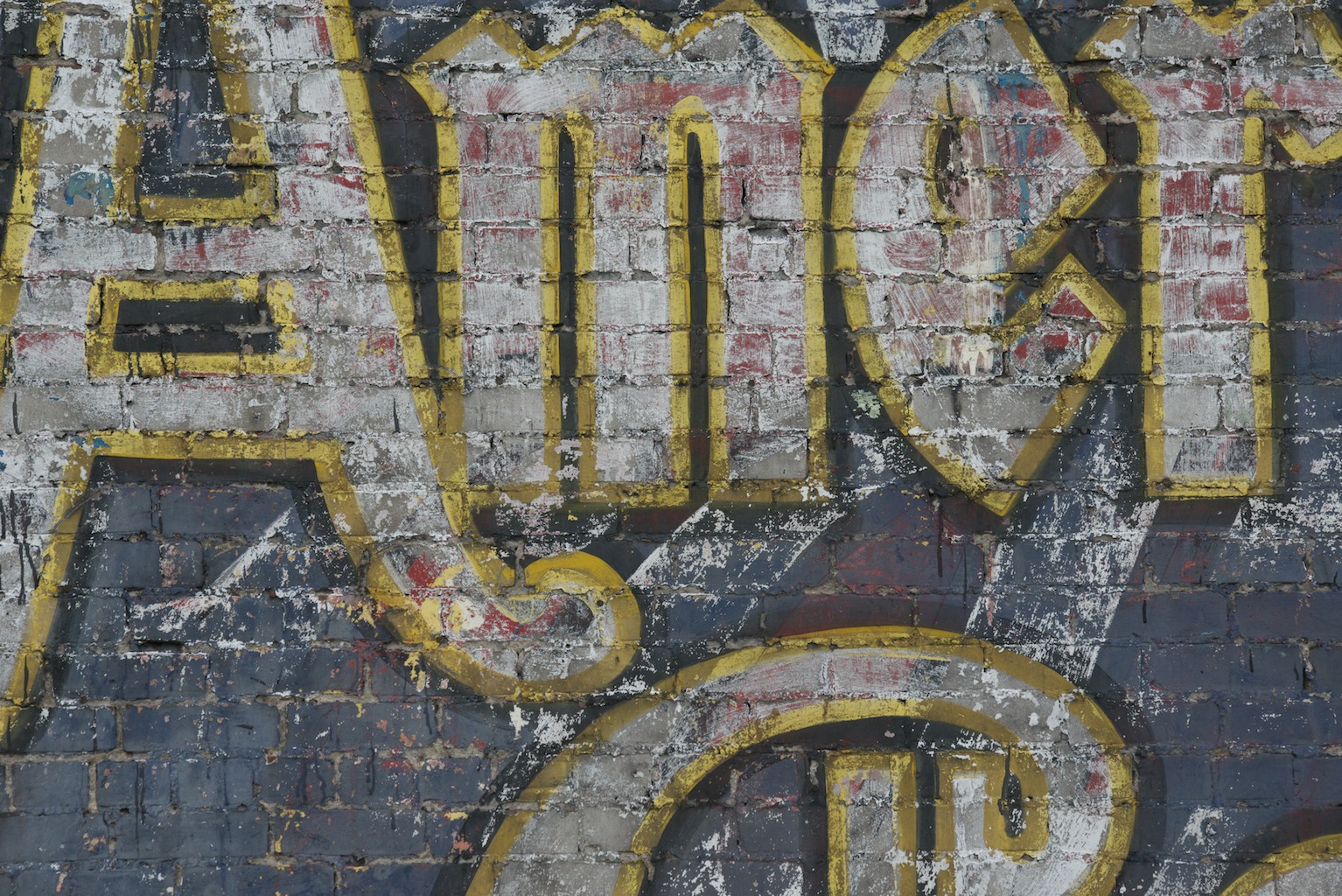 I had photographed this other sign in Mattoon on a previous visit, but the lighting was better on this visit.