As I continue across the country, I am photographing signs I already know about, and some that were unknown to me.  Frequently, the ones unknown to me are the best.
Revisiting Champaign, IL, I found some signs I knew about, and some I did not.  The Lee Work Clothes has been exposed by a tear down and is in great shape.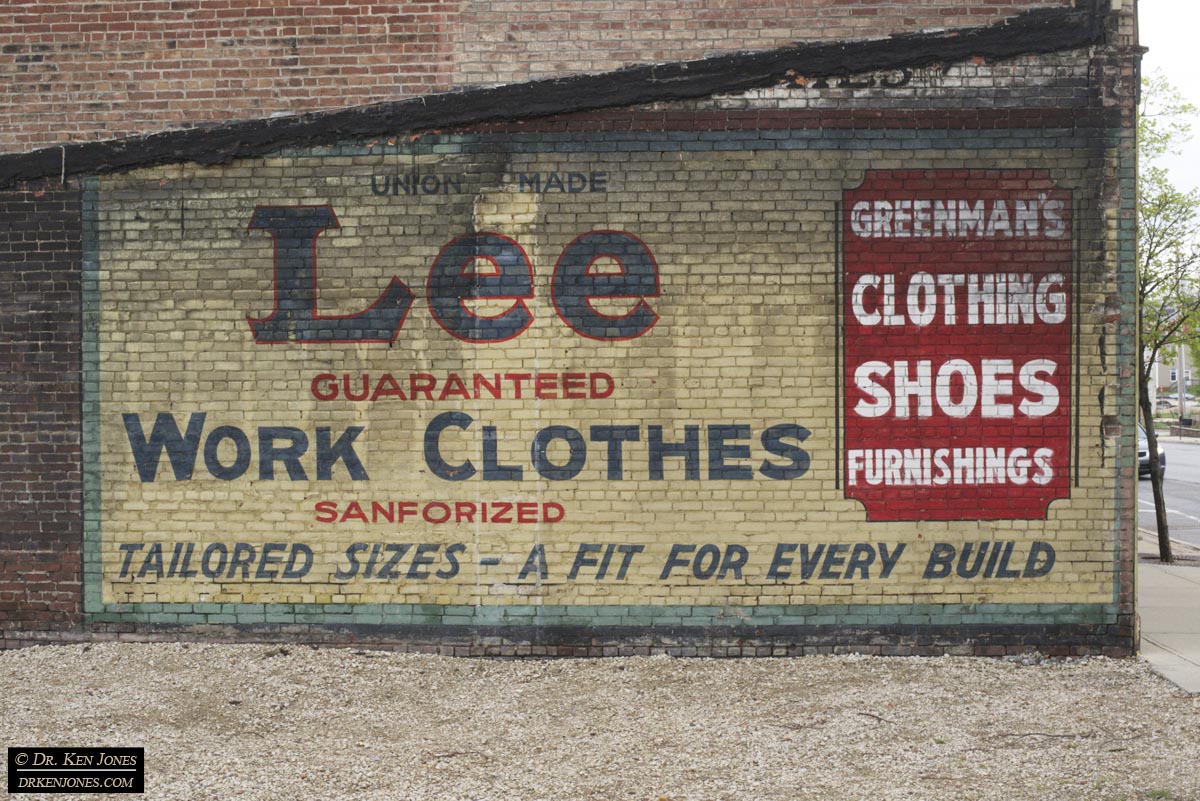 Also, in Champaign, IL, is this nice Owl Cigar / Coca Cola sign.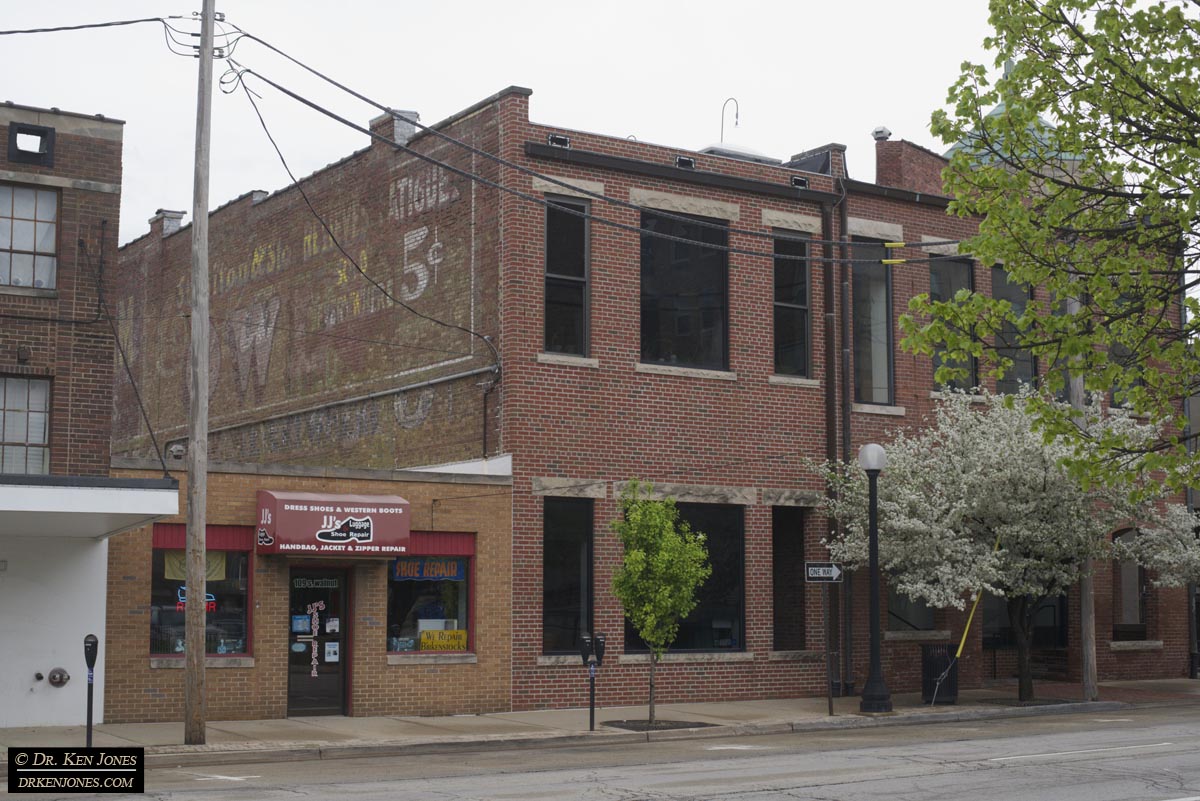 I went to Chenoa, IL (along the old US 66) to photograph this Selz Shoe sign, even though I suspected, correctly, that it is a muralized sign.  The newer paint is peeling off faster than the original paint.
However, also in Chenoa, IL, I found this wonderful multi-layer sign, unknown to me beforehand, that will require enhancement to decipher its contents.  This sign is a true example of a "ghost sign".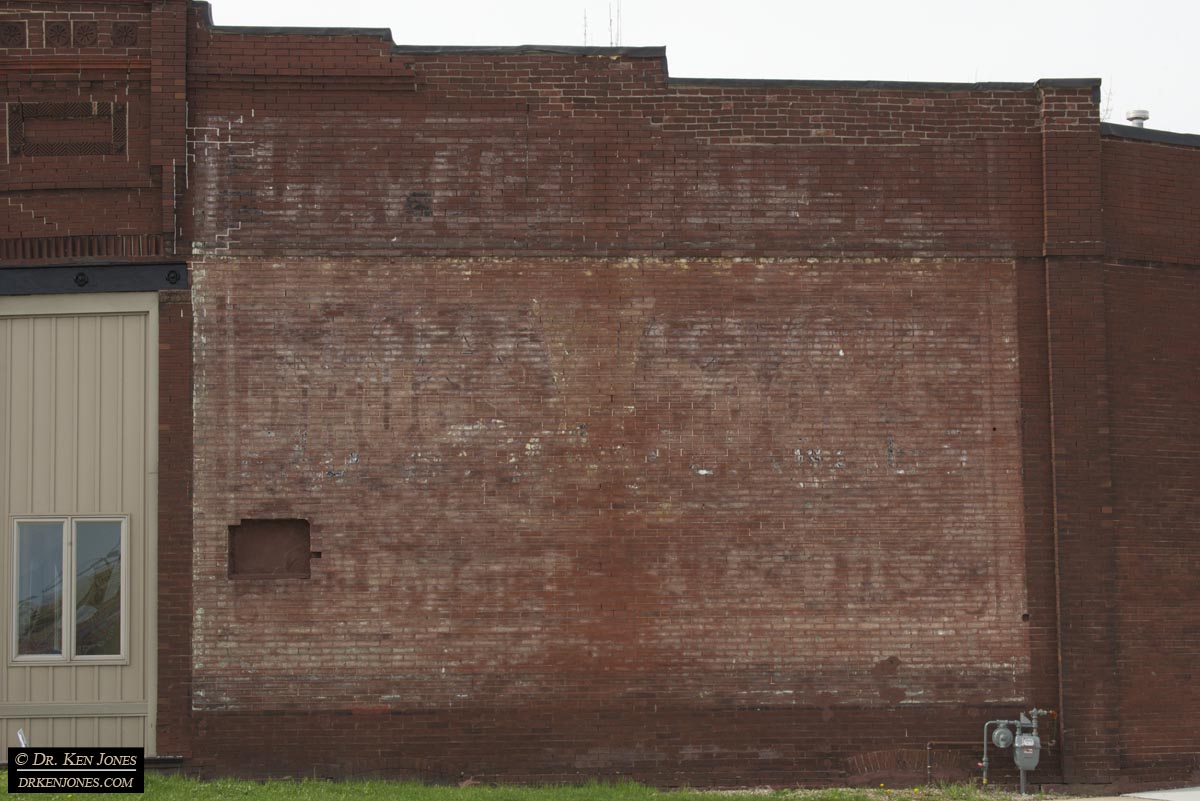 Another sign unknown to me before i arrived is this America's Cup Coffee sign in La Salle, IL.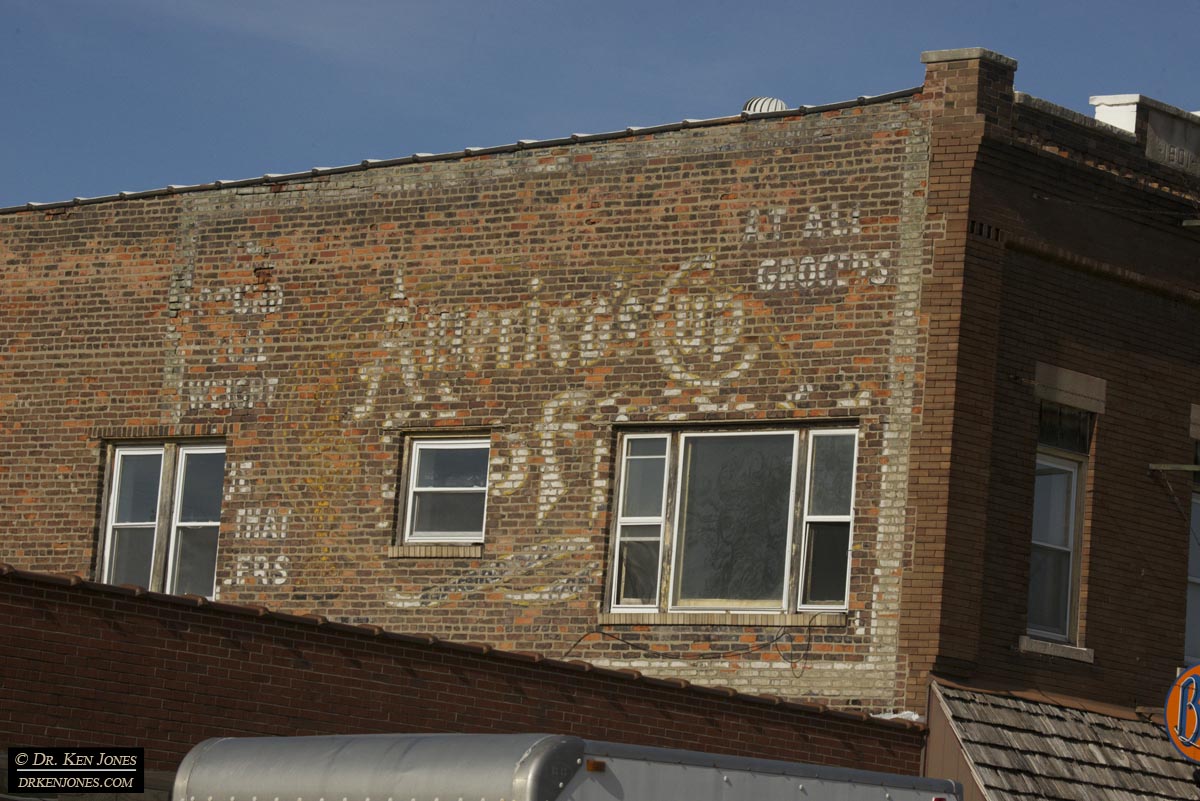 This complex sign is also in La Salle, IL.  I don't have the time to properly decipher it while driving across the US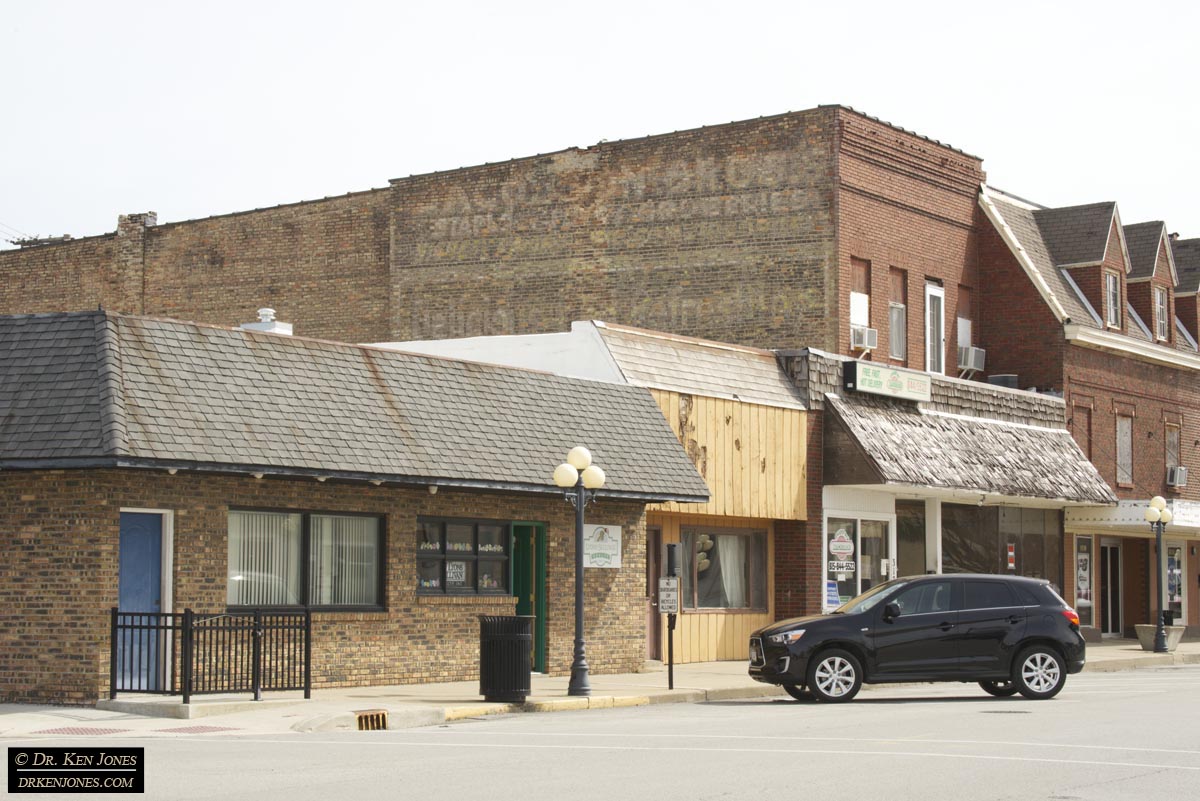 I returned to Princeton, IL, to photograph this great sign for Carriages and Harness. For years, it has been partially covered by a banner. When i saw on Google Street View, photographed late last year, that the banner had been removed, this sign was high on my must-revisit list.

Springtime, in Wilmington, IL, provides nice flowers in front of a sign that I wanted to photograph. I was able to scoot around behind the various branches to get complete coverage.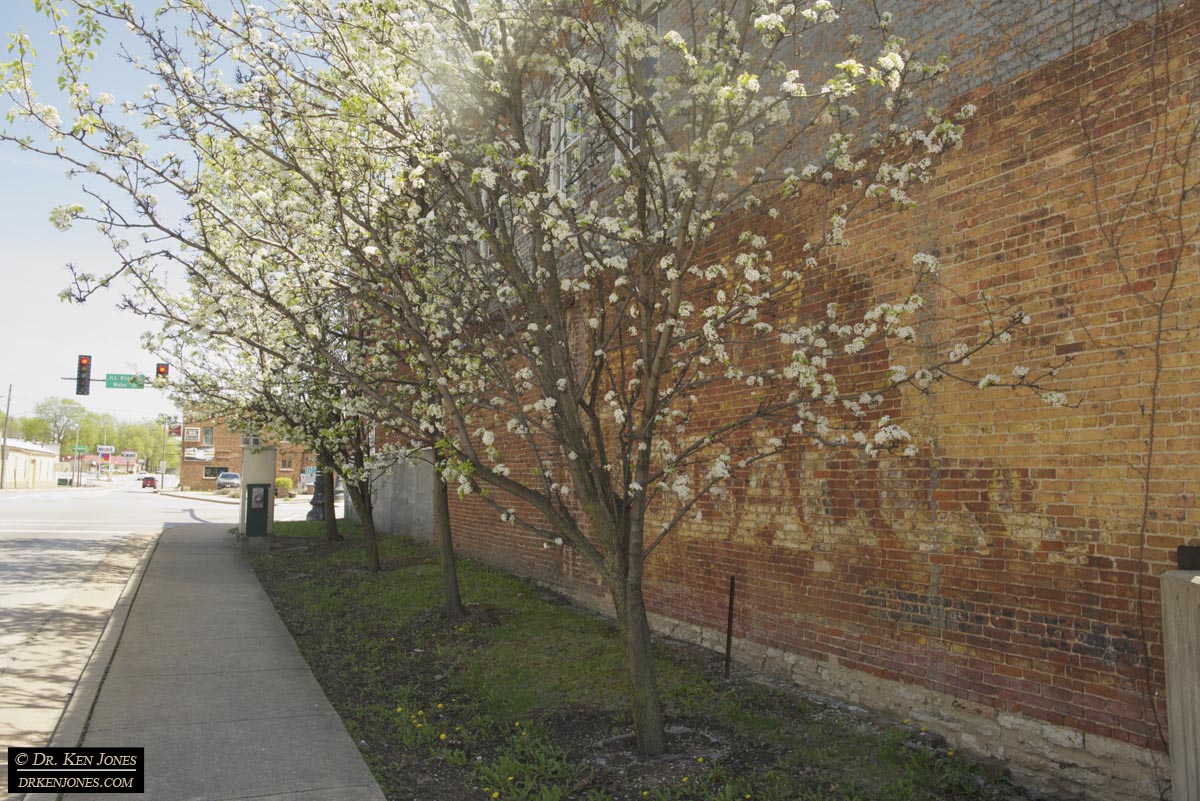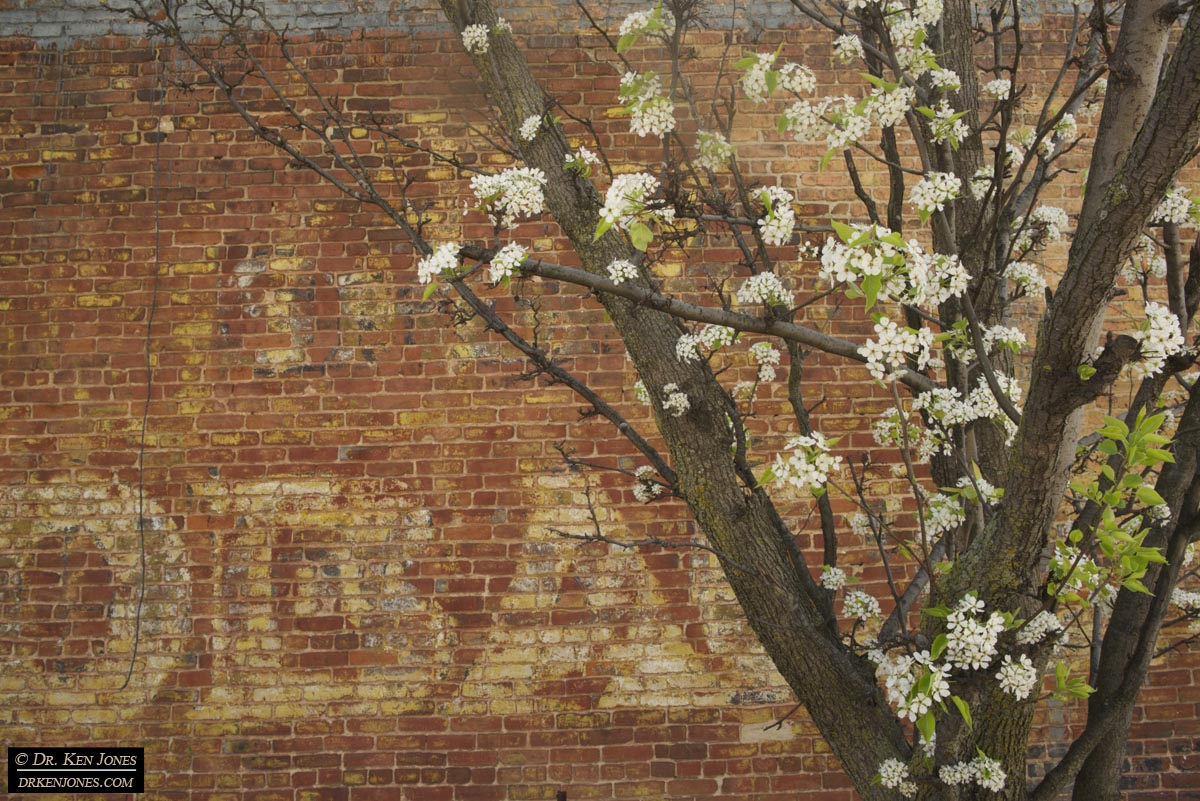 I found this Ivory Soap sign in Brockport, NY, on Google Street View a couple of years ago just after I had driven by.  I was able to photograph it last night as the sun moved around the corner of this south facing sign.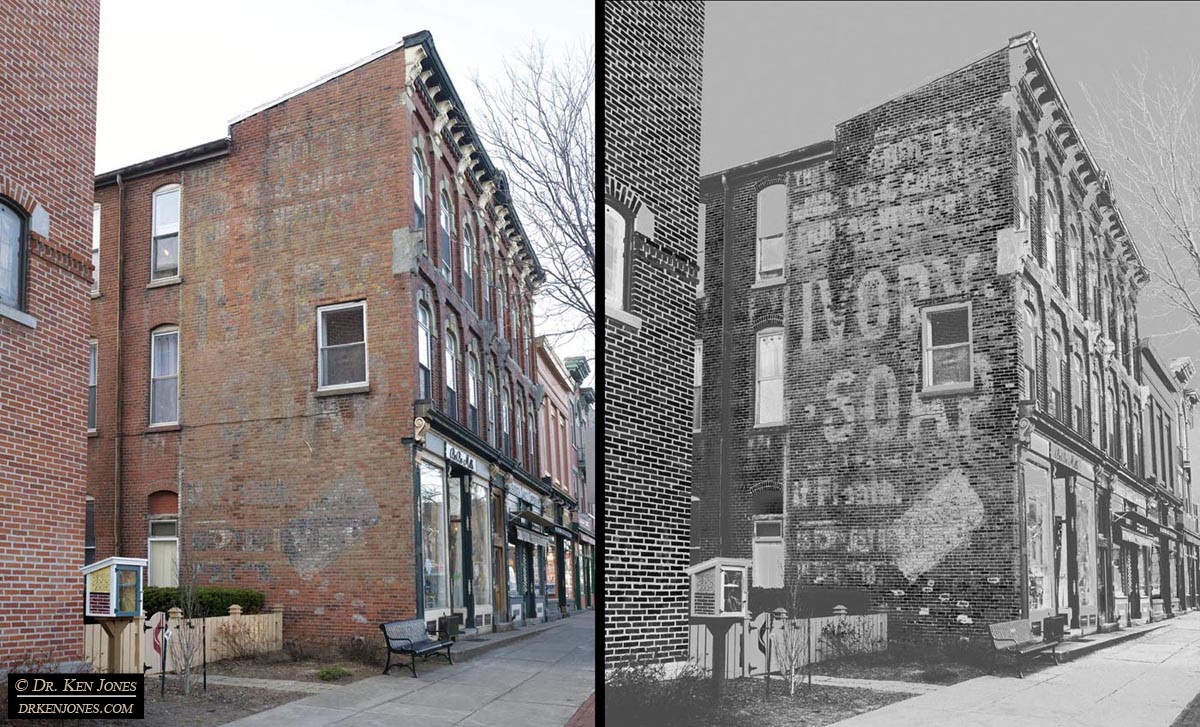 Another sign, unknown to me, is this sign for Battle Ax tobacco and Gold Medal Flour – perfectly balanced "ghosts".  I had to use my pole rig to photograph the sign over the edge of the adjoining building. It is located in West Unity, Ohio.