I'm filling in gaps in my ghost sign collection – which means that I am visiting the places that were too out of the way for previous trips.  I photographed a couple of signs in Narrowsburg, NY.  The town is located on the upper parts of the Delaware River.  The leaves on the trees are very late this year – just a few buds and flowers.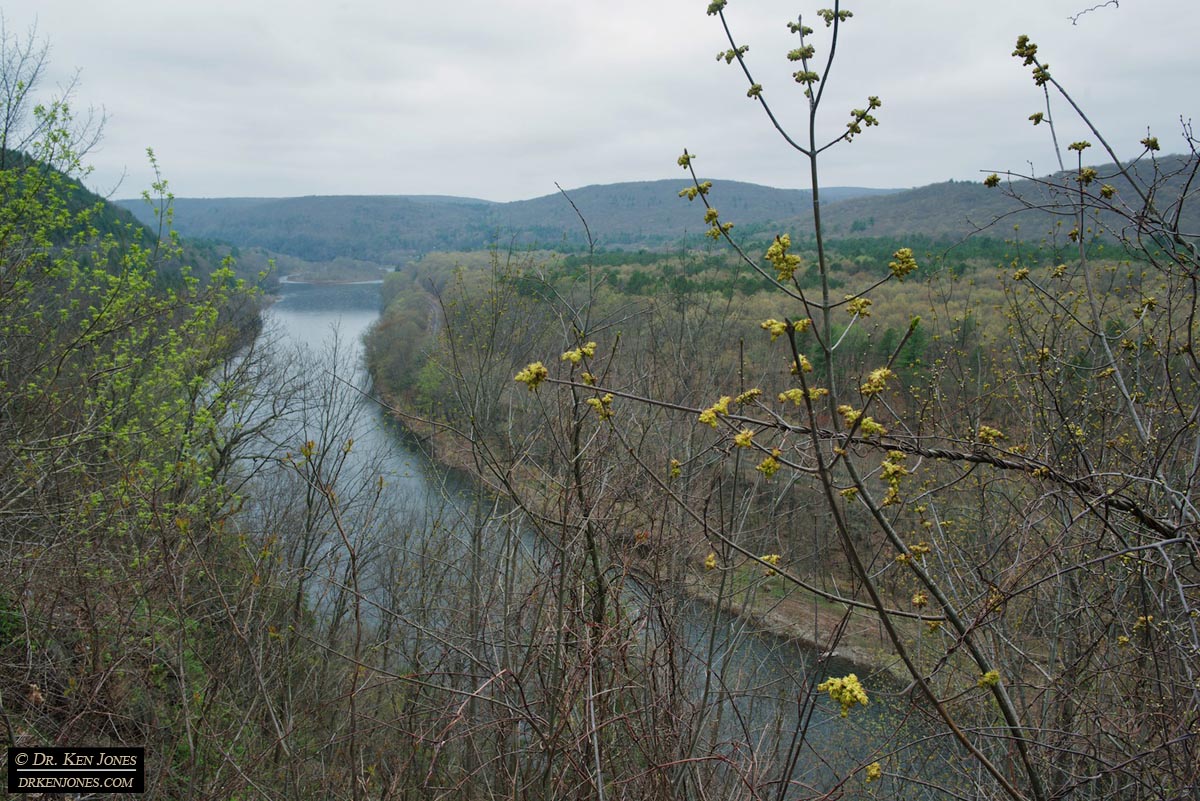 Narrowsburg, NY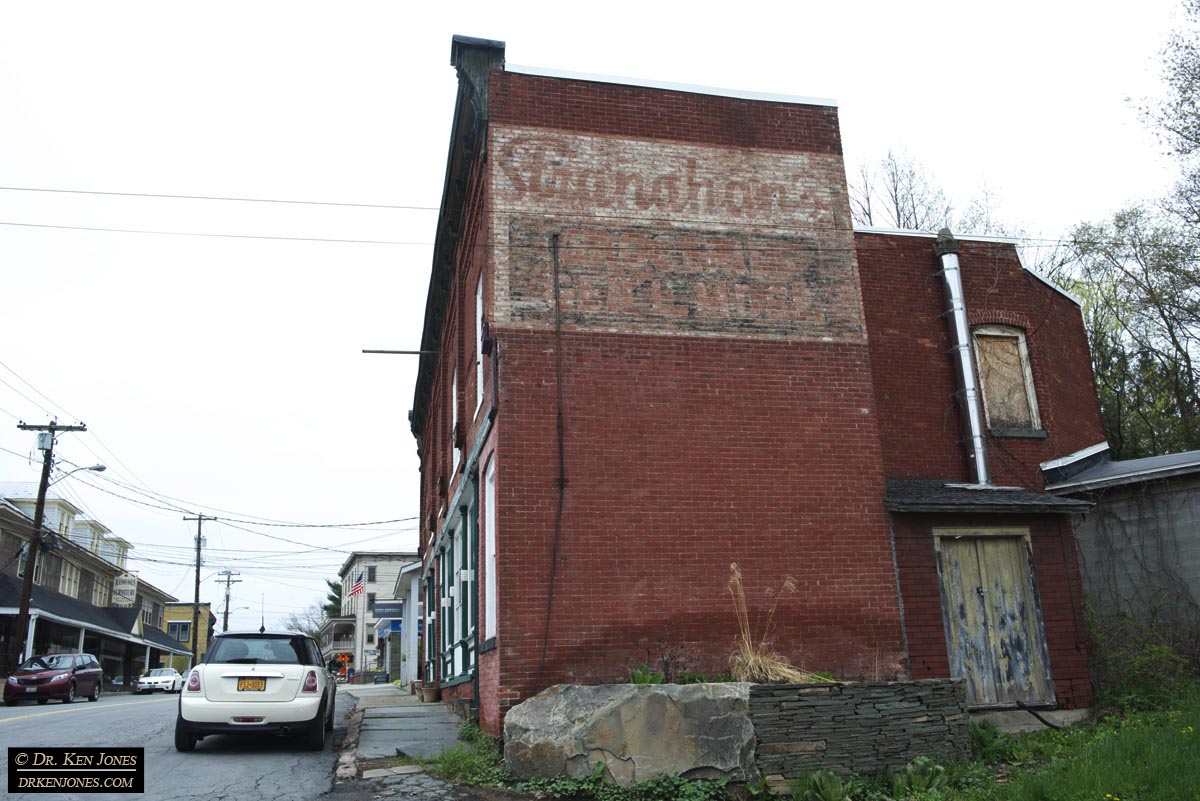 RR bridge in Narrowsburg for the Erie RR.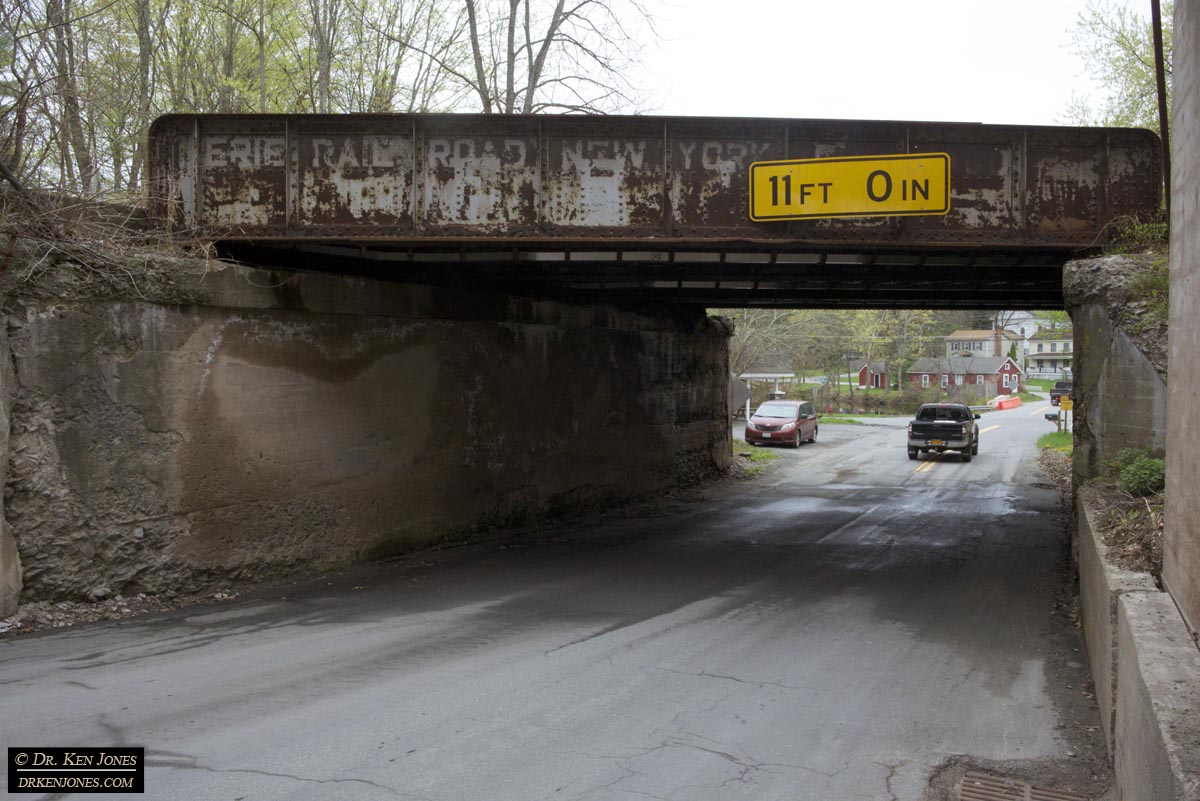 I photographed this nice un-repainted barn for Kentucky Club Pipe Tobacco in Brodheadsville, PA.  Another barn, for Mail Pouch Tobacco, near New Tripoli, PA, has apparently been demolished (or sold to Barn Wood Builders?).
I had visited Pottsville, PA, before and photographed this great revealed sign for Mail Pouch Tobacco.  It is still there as of yesterday.

However, as usual, there were more signs, a couple of which I "discovered" while photographing signs I knew about.  This mystery sign will require some work to reveal its contents.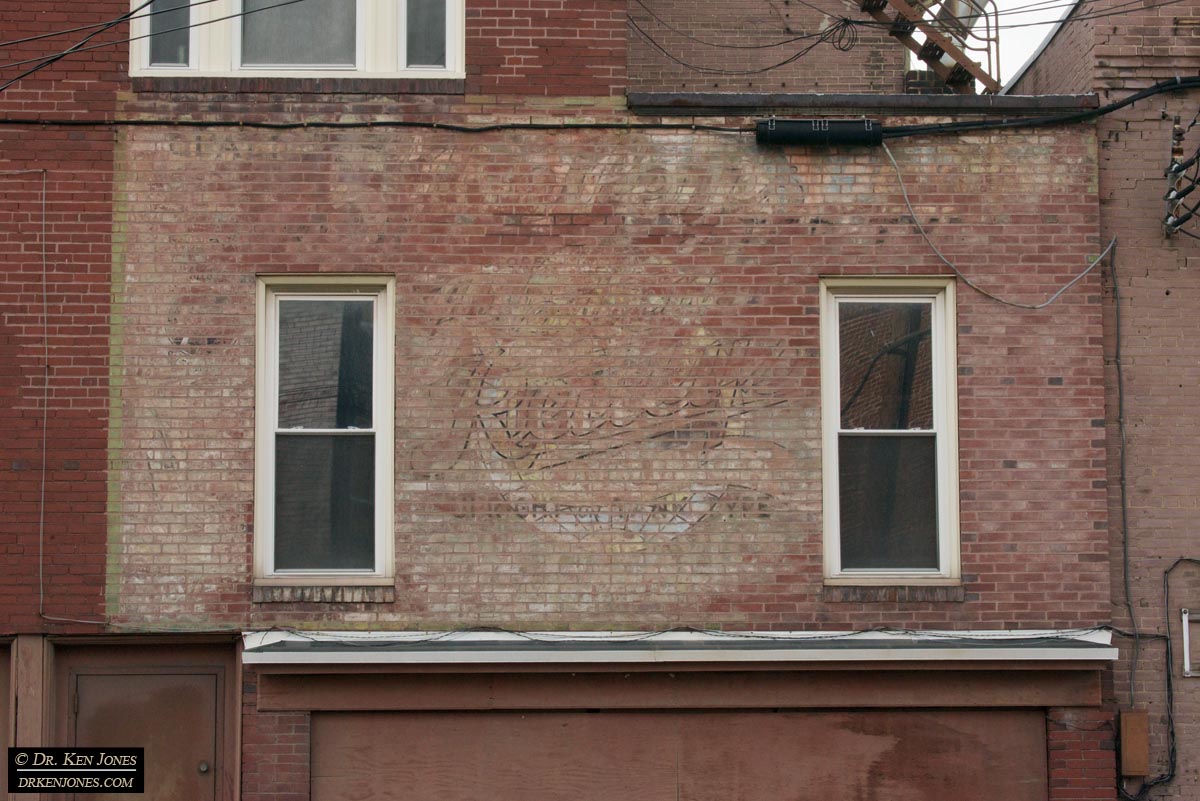 Another sign is for the Packard-Hudson dealer.
Also., this great sign for Yuengling Beer was coverted by trees.  I had to shoot from all sorts of angles to try to get complete coverage. I'll post the results later. Although Yuengling sounds like some sort of Asian imported beer, it is actually the oldest brewery in the United States, family owned, and started in 1829.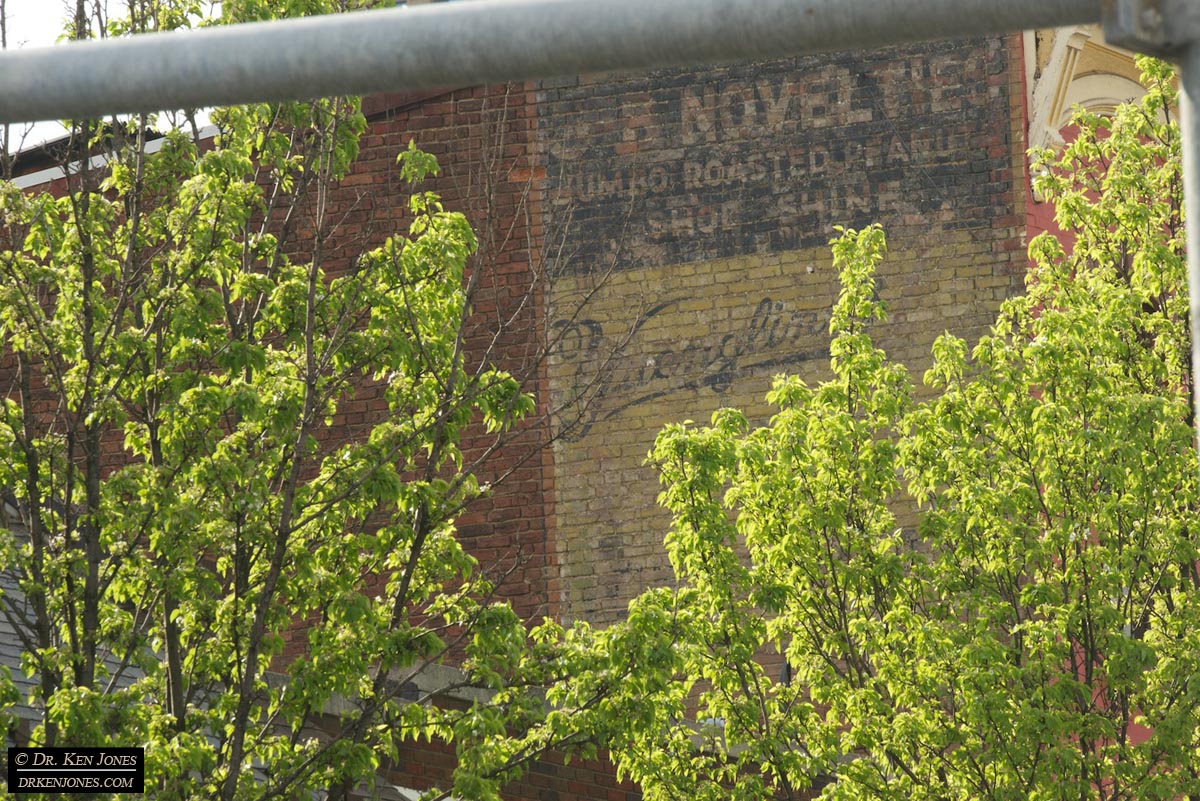 Pottsville is the home of Yuengling's.  They have factory tours.