I have many more ghost signs to post, but I thought I would concentrate on this sign I found yesterday in West Frankfort, Illinois. It was revealed in the last two weeks by the collapse of a brick protective wall.  I had been to West Frankfort before, I was going to photograph another sign across the street from this one that I had missed, but – WOW – here it was!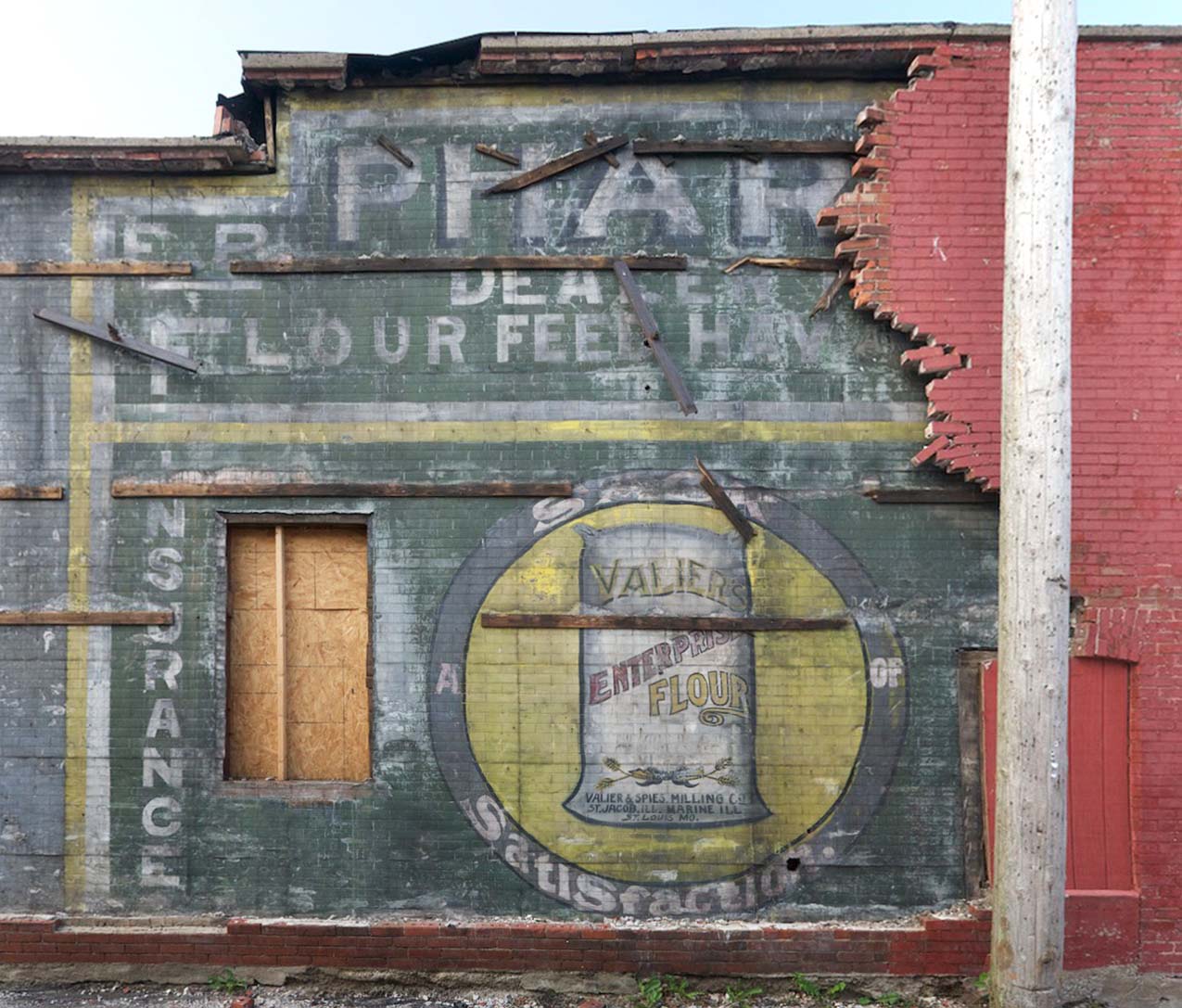 While I was photographing this sign, I spoke to a woman going into the back door of an office in the alley.  It turns out it is the town Newspaper – the West Frankfort Gazette.  Here is a link to their article about the sign that has more history – http://www.wfgazette.com/news/local-history-uncovered-at-condemned-building/article_6fed82f2-3438-11e7-bb9b-9b4eedb6bce9.html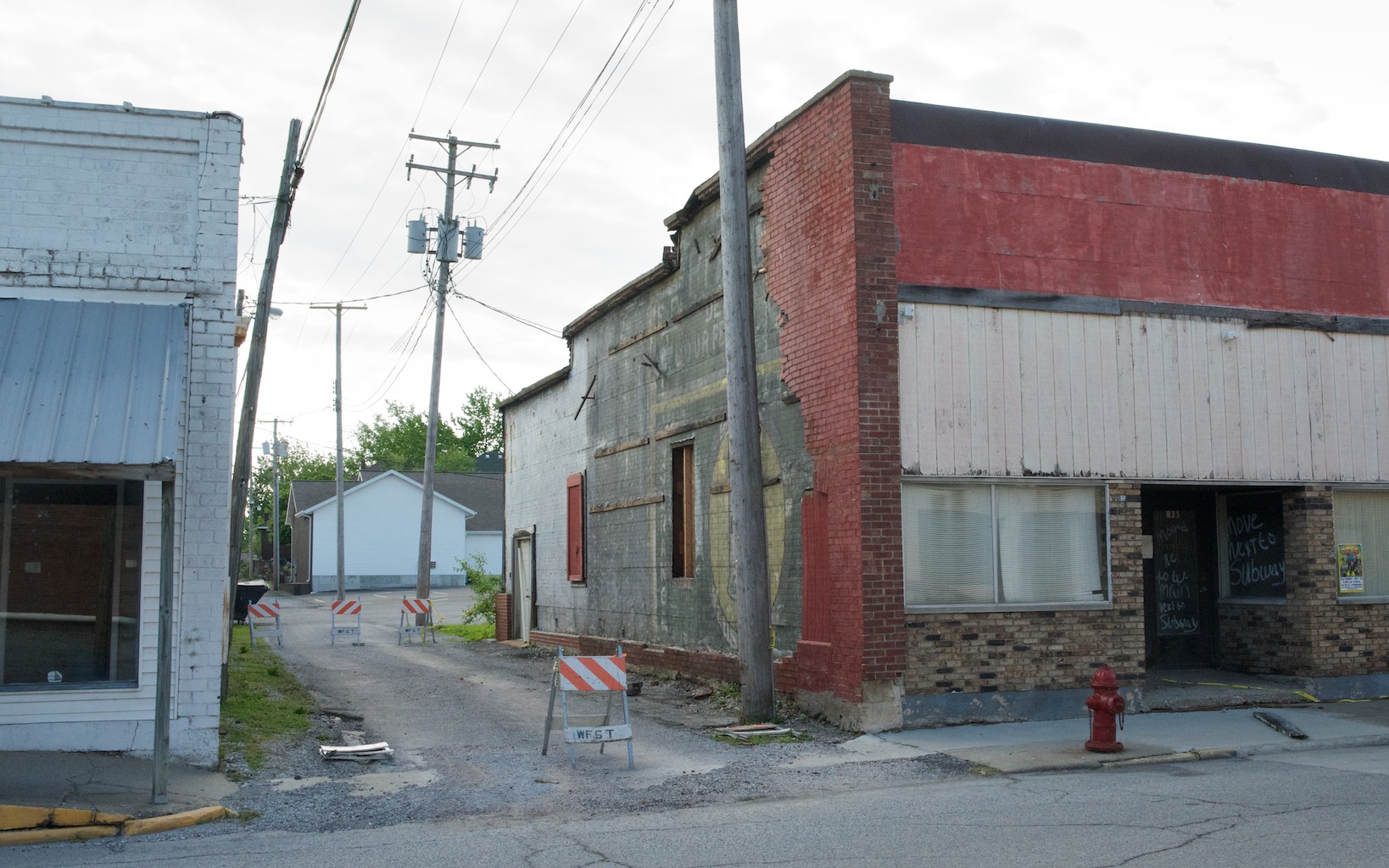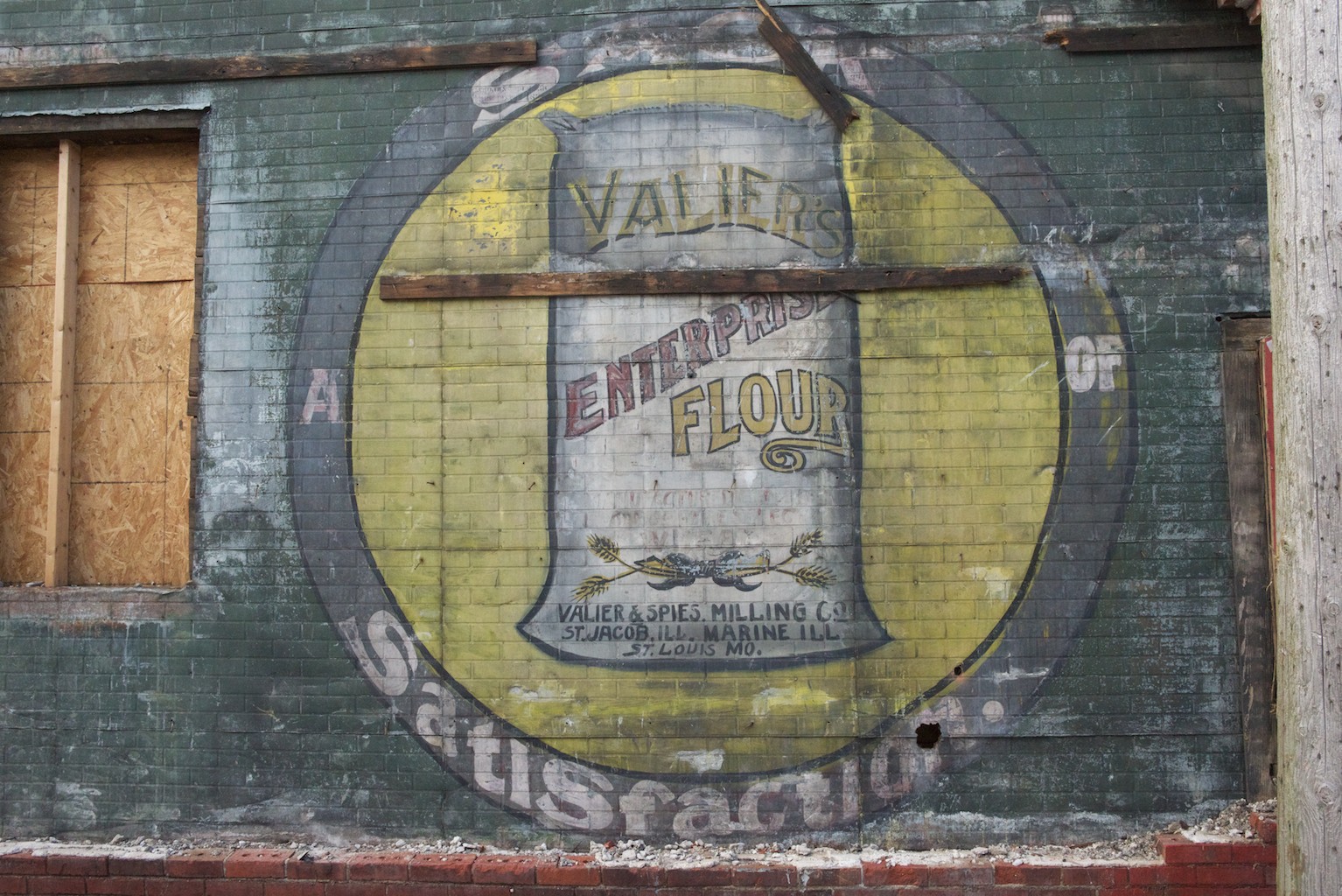 It is in beautiful shape. The building itself is apparently in need of demolition.  Hopefully, they will be able to save this remarkable sign.