Gallery Show through March 25, 2017
Dr. Ken Jones
Walt Girdner Photo Studio & Gallery
27 S. El Molino, Pasadena, California   
https://www.waltgirdnerstudio.com

Opening Night & Reception
The gallery is next to the Pasadena Playhouse, so I'll be at the gallery before and after performances.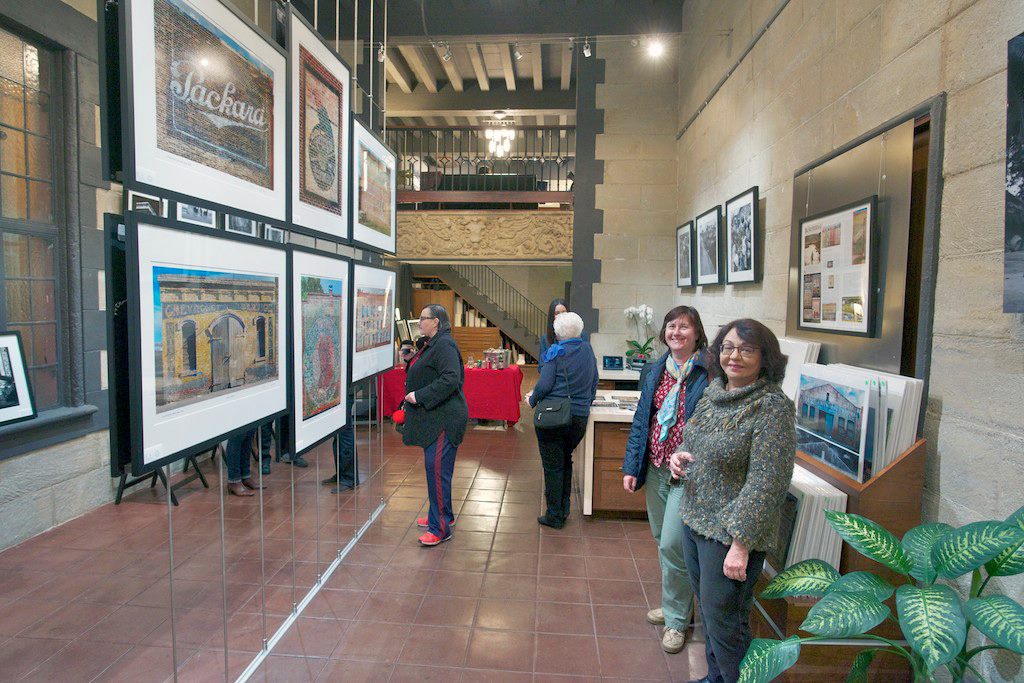 I had a successful opening night at the Walt Girdner Photo Studio & Gallery.  Once it got busy, I wasn't able to keep doing event photography.    Multiple items were sold, which pleases me greatly.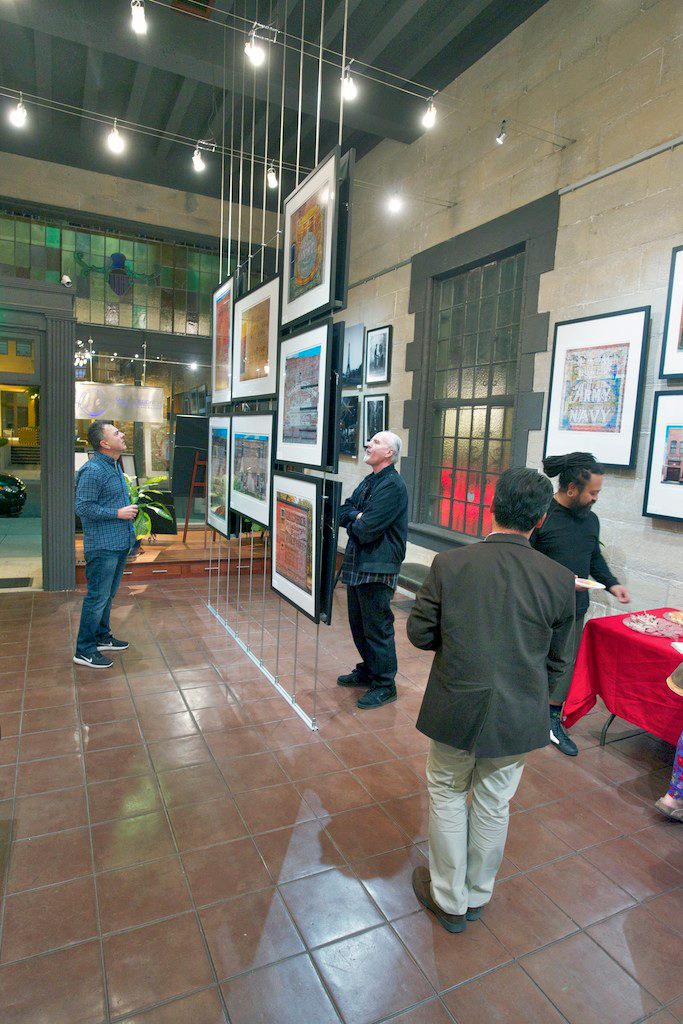 The large pieces are printed on 24″ x 36″ Museo Silver Rag paper, and are on display are in 30″ x 40″ frames.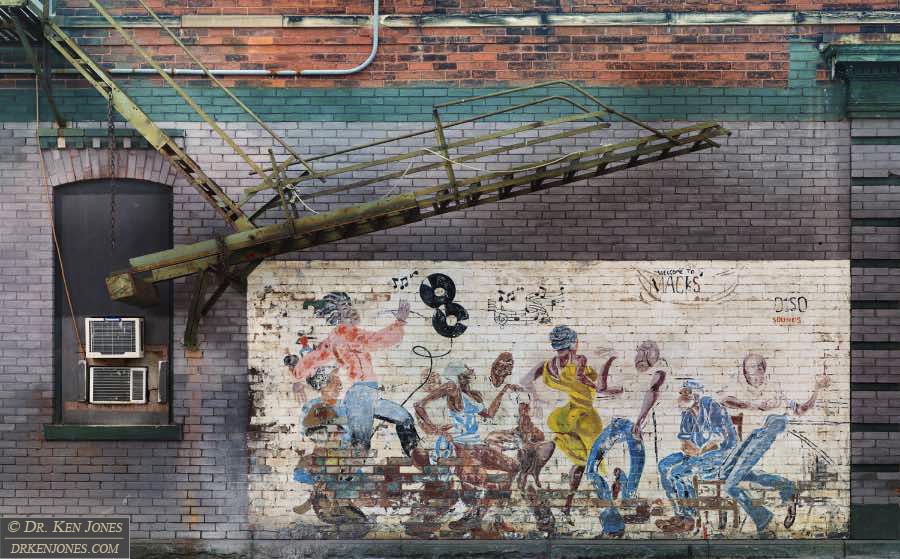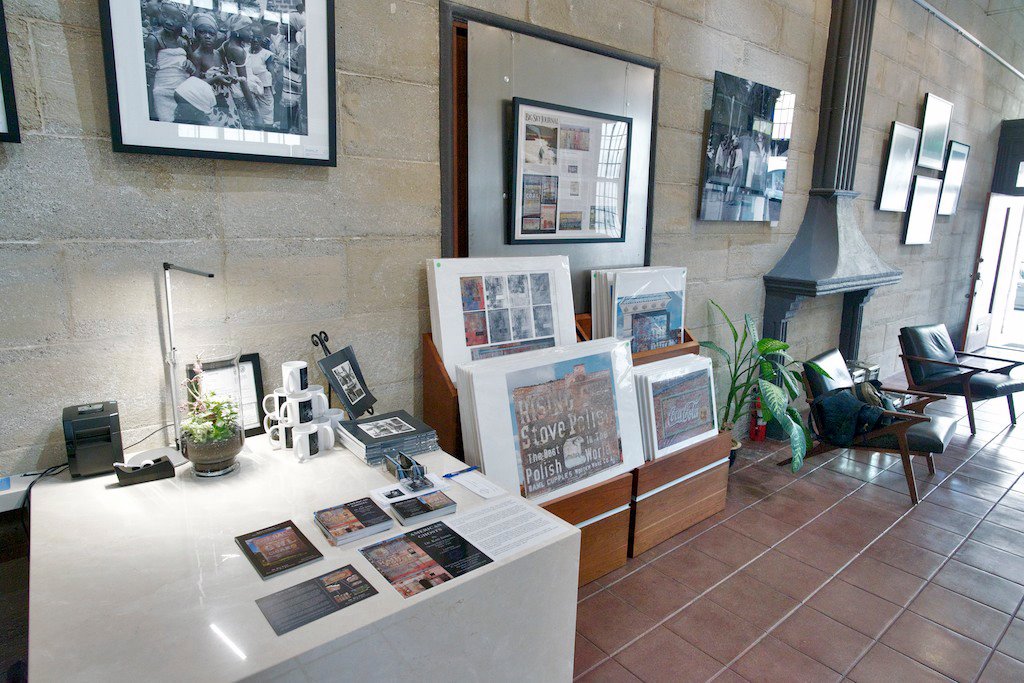 I also have browse bins for many ghost signs, plus a smaller print option (17″x22″ paper) which I frame in 24″ x 30″ frames.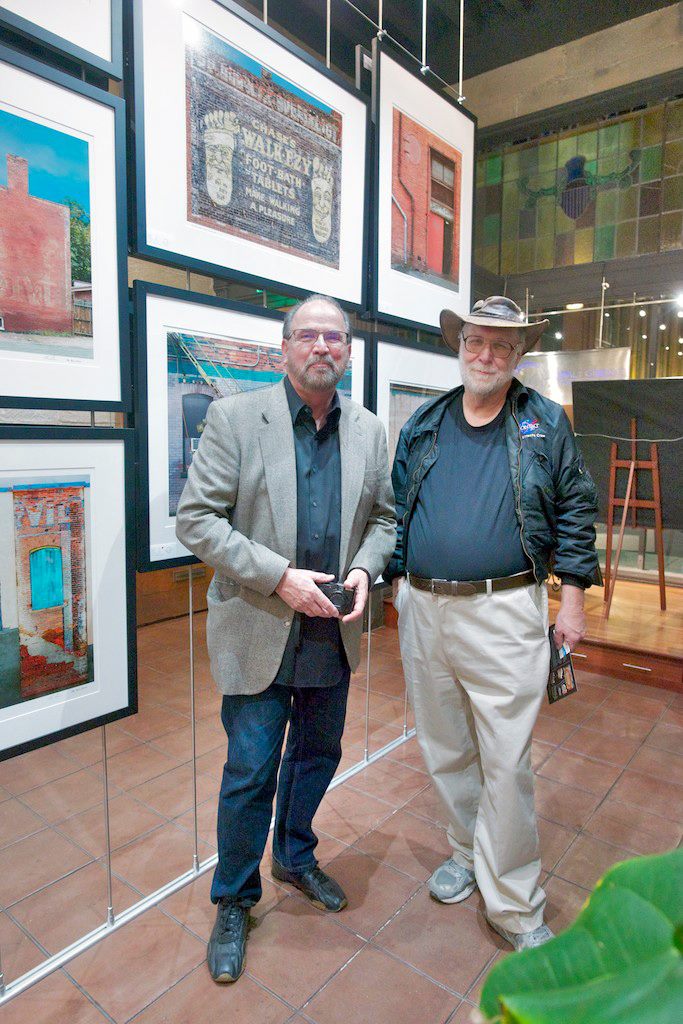 That's me on the right, in the photo above, with the funny hat. The hat has been everywhere. A friend said that I am kind of like Indiana Jones (I'm a Dr. Jones too!) doing archaeology, except in an urban environment.  Therefore I wore the hat (but I didn't think a leather whip was appropriate for an Art Opening).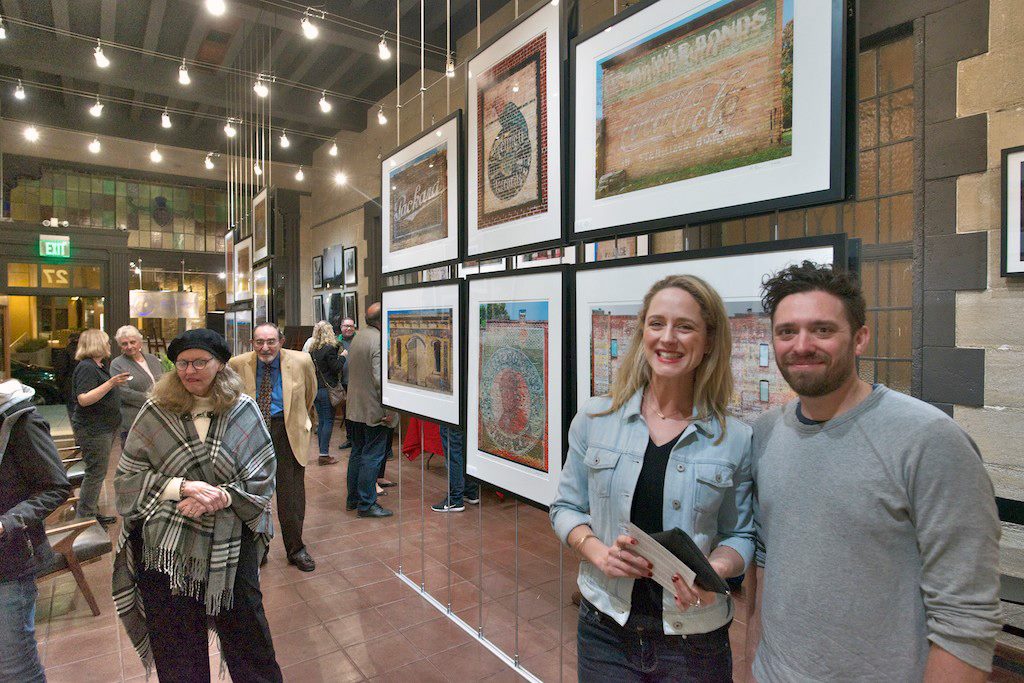 I have a special wall for several ghost signs from Pasadena and Los Angeles.  The Los Angeles signs are either already gone, or will soon be gone.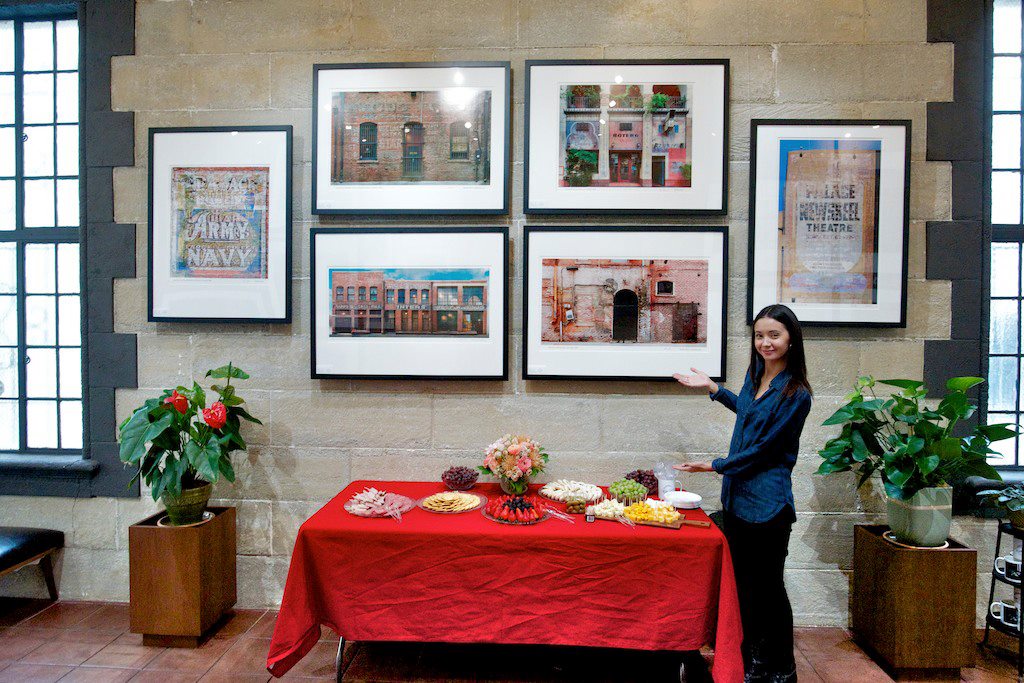 ---
The show features 30 ghost signs selected from a collection of over 7000 photographed in all 48 states.